The Sephora Beauty Insider Appreciation Event started on Friday, Aug 24thand ends Sept. 3rd! If you're not a Beauty Insider yet, it's super easy to sign up and best of all its FREE! You can sign up here.
Here's the break down:
August 24-29 – Sephora Rouge members can use the code YESROUGE for 20% off everything
August 30 – September 3 – All VIB members can use the code YESVIB for 15% off everything
August 30 – September 3 – Beauty Insiders can use YESINSIDER for 10% off everything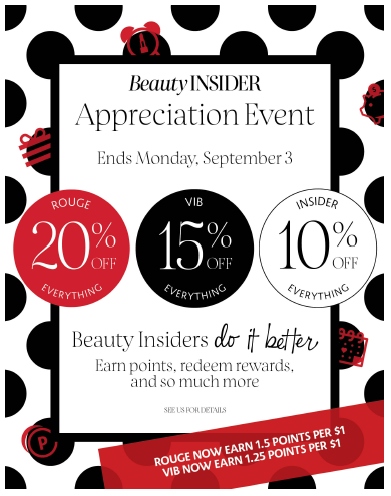 About each level:
Beauty Insiders– FREE, receive 1 point per dollar, free birthday gift
VIB Members– spend $350 or more in a calendar year, receive 1.25 points per dollar, free birthday gift or 250 points
Rouge Members– spend $1000 or more in a calendar year, receive 1.5 points per dollar, free birthday gift or 250 points
It's not often that higher-end brands have sales on their makeup and beauty products, so now is the perfect time to snag some of those items that you love or have been dying to try. To help get your shopping carts started, here are the must-haves I'm snagging during this sale: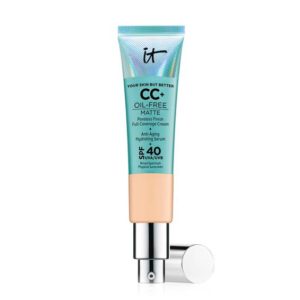 #1
IT Cosmetics Your Skin But Better CC+ Cream Oil-Free Matte 
Like so many other people, I've been obsessed with IT Cosmetics' original CC cream for a while now. When I heard the brand was launching a new matte version of its iconic formula, I couldn't wait to get my hands on it. Like the original formula, it feels lightweight and offers full coverage, but this matte formula keeps my shine under control. Another thing I love is how its longwearing and looks just as great at the end of the night.
MUST TRY! IT Cosmetics Your SKin But Better CC+ Cream Oil-Free Matte with SPF 40, $32.30 (orig. $38);
**If you want to start with the original IT CC Cream you can shop that HERE!**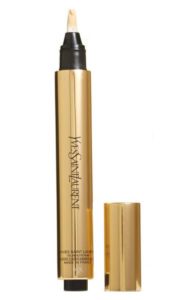 #2
YVES SAINT LAURENT TOUCHE ECLAT Radiance Perfecting Pen
I call this "my magic wand" because it seriously performs miracles. I have used Touche Eclat #2 for a couple years now and it is my go-to daily product. It sets the lid as an eye primer, brightens the under-eye area, & works as a highlighter on bridge of nose.  It's not cakey, doesn't settle into wrinkles or pores, and even looks great ten hours after application! I always buy two at a time, because I cannot imagine NOT using this when I do my makeup. There are many products that mimic Touche Eclat, but do not waste your time or money on them, YSL is the first and best.
I use shade: #2
MAGIC WAND! YVES SAINT LAURENT TOUCHE ECLAT Radiance Perfecting Pen, $32.30 (orig. $38);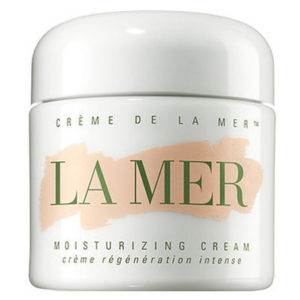 #3
It's crazy expensive. I wanted to NOT believe the hype, and hate it… but it's fantastic!!!! It's very thick so a little goes a long, long way. After just a couple days of using this moisturize I noticed a huge difference in my skin. My face was less red, a slight glow, felt smooth, minimized the size of my pores, and my acne completely cleared. I also LOVEEEEE the smell of Crème de la Mer. 
PRICEY BUT WORTH EVERY PENNY! LA MER Crème de la Mer, $72.25 (orig. $85);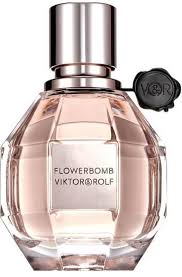 #4
 I've been using Flowerbomb for 11 years and its hands down one of the BEST perfumes ever made. It's soft smelling, not overbearing and not flowery smelling at all. From strangers at the grocery store to Chris' co-workers (who then bought it for his wife), I get compliments on it all day long. It's is one of the only perfumes that stays on my skin all day and smells just as nice at after 8 hours.
THIS IS THE BOMB! VIKTOR&ROLF Flowerbomb, $72.25 (orig. $85);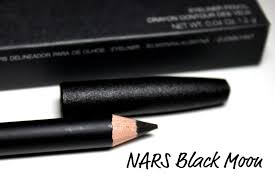 #5
I love old school pencil eyeliner you have to sharpen yourself. I keep multiple Nars Black Moon eye pencils in my possession at all times, because I cannot live without it. This liner is creamy and goes on smoothly for a great line. The colour is also dark enough to be a bold black, not greyish like some black liners. Perfect for crisp work lines or smudged date eyes.
CREME OF THE CROP EYELINER! NARS Eye Liner Pencil (Color: Black Moon), $20.40 (orig. $24);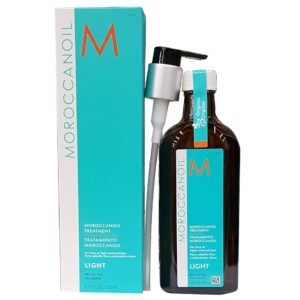 #6
MOROCCANOIL (Light)
I highly recommend this product! I've been using for so many years and it's a hair game changer.
Moroccan Oil
has helped make my dry, thin, chemically treated hair so much healthier and less frizzy. It has both long and short term benefits. To apply, after the shower, I put one pump (two if my hair is extra dry/tangled) in the palm of my hands and rub them together. I usually flip my head over and lightly rub it through starting at the ends of my damp hair and work my way up – but avoiding getting too close to my roots. Next I use a wet brush and brush it through. Before
Moroccan Oil
I had such a hard time getting any brush through my hair. It doesn't weigh my hair down or make it greasy. The soft fragrance is nice too.
HAIR WOW FACTOR! MOROCCANOIL (Light), $28.90 (orig. $34);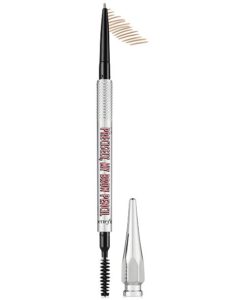 #7
BENEFIT COSMETICS Precisely, My Brow Pencil Ultra Fine Shape & Define
Full disclosure, I'm not a huge brow person and just started to fill them in 6 months ago. This pencil gives such a natural, every day look which is exactly what I want. The color is totally buildable for those who like a more dramatic brow. The tip of the pencil is small and great for the thin, hair-like strokes. I also love the spoolie on the other end to help blend.
I use shade: #4
NEW FAVORITE! BENEFIT COSMETICS Precisely, My Brow Pencil Ultra Fine Shape & Define, $20.40 (orig. $24);
I find dry shampoos to be kind of tricky! Some leave a white residue, make your hair feel sticky, help create volume, create texture, some smell horrible and others smell wonderful.. I could go on. I am really picky about dry shampoo, obviously! This one is really good! It absorbs the oil, increase volume, extends my hairstyle from the day before, and covers any oder. DRYBAR does make a formula for brunettes which I use from time to time, but I find that just gets all over the place – including if I'm wearing a white shirt. To use: I spray on my roots (usually at night – right before bed). I let it sit for 30 seconds so it can activate. It does come out white BUT then I flip my head upside down and use my fingers to work it into my roots. I work it in until the white is gone! If I use it in the morning, I will often use a blowdryer after I work it in to give it a little more volume. After working it into my roots that this truly leaves no white residue which is always a plus if you have darker hair! If you are looking for ONE dry shampoo that can do it all, this is the one! 
BEST 2ND DAY HAIR! DRYBAR Detox Dry Shampoo, $19.55 (orig. $23);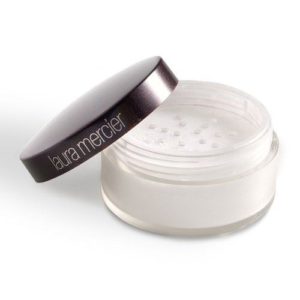 #9
LAURA MERCIER Secret Brightening Powder for Under Eyes
I walked into Sephora and told the lady that my concealer always creased under my eyes. She handed me this powder. Ever since I started using it to set my undereye concealer, my concealer magically stopped creasing. I wish I got her name, because I owe her a BIG thank you. It brightens without being glittery or obvious, and actually helps me look more awake. Other powders define my wrinkles and make me look older. This blurs my wrinkles and I like to think it makes me look younger. 🙂 Love it!
I use color: Radiant finish
YOU NEED THIS IN YOUR LIFE! LAURA MERCIER Secret Brightening Powder for Under Eyes, $23.80 (orig. $28);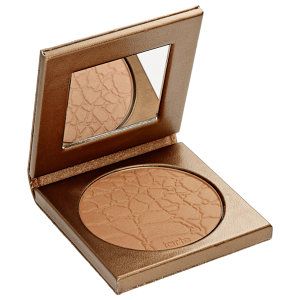 #10
TARTE Amazonian Clay Waterproof Bronzer
This is such a sexy bronzer! If you want that beachy bronzed, sun kissed, healthy skin glow this bronzer is a must-have in your beauty arsenal! It's very neutral golden bronze, not orangey or dirty/muddy looking at all. Just pure bronzed bliss. The powder is excellent quality, easy to blend texture, finely milled and has very subtle glistening light reflecting particles but not at all overly shimmery or sparkly. The packaging is sleek and pretty with a built-in mirror, great for on the go. I will definitely repurchase.
SUNKISSED FROM THE BEACH LOOK! TARTE Amazonian Clay Waterproof Bronzer, $25.50 (orig. $30);