Hey Friends! Hello Thursday. Guess who got their hair done yesterday?! This girl!! Let me tell you, I needed it. However if I didn't really "need it" I probably – actually I know – I would never admit it.. ya know 🙂
In other news, I'm super excited for this weekend because Chris' son AJ is coming home from bootcamp and he's now an official Marine. (Oorah) I'm extremely proud of him. In the few short years I've known him, it has been really amazing seeing his transformation. It brings tears to my eyes just writing this blog post. With that said, Aj is such a chatty Cathy and I love it so I'm looking forward to hearing all his stories about bootcamp. To all the brave men and women who choose to put their lives on the line and fight for our freedom: Thank you. Home of the free because of the brave.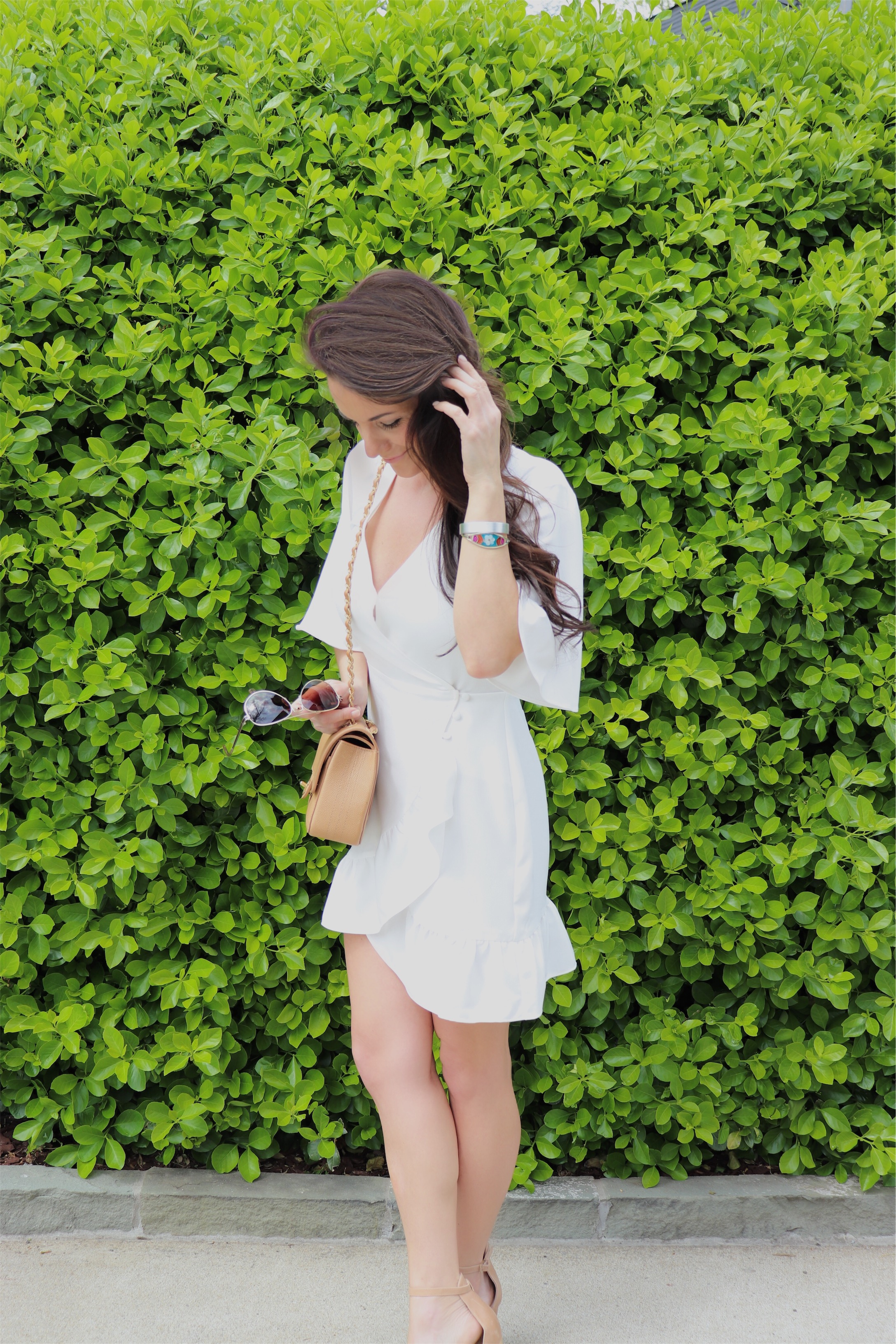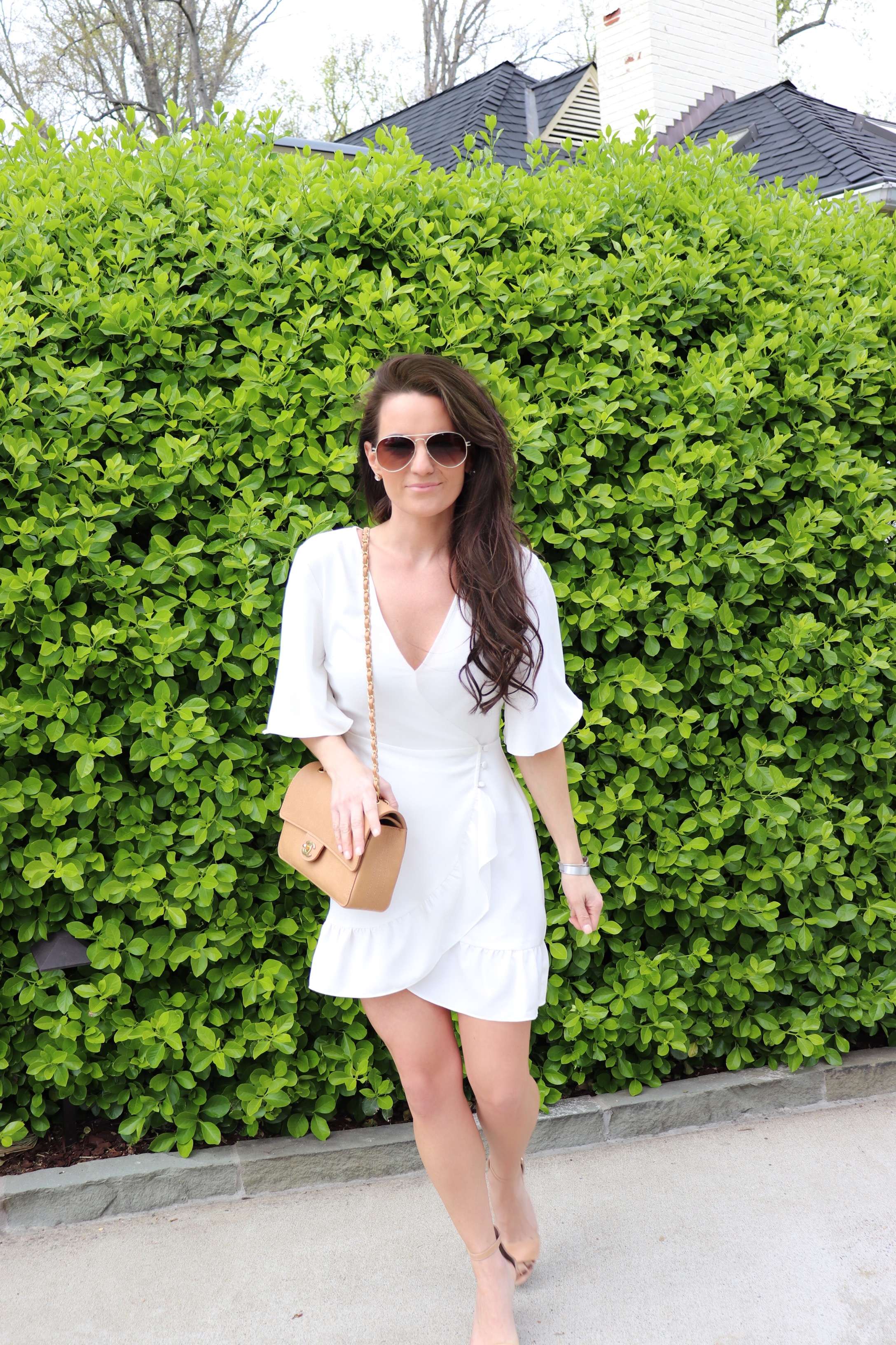 outfit details: dress (fits TTS – wearing size 4) / handbag is Chanel (heres another one I love!!) / shoes / sunglasses / earrings
Now that the weather is getting warmer and the daylight is lasting longer, it's time to rotate your LBD'S to the back of your closet and replace them with another one of my treasured spring essentials: the little white dress. This basic wardrobe item makes for the perfect day into night outfit. Not to mention, it highlights your sun-kissed skin effortlessly. Whether you're a bride to be or just a big fan of white like me, you'll love today's post. I've rounded up some of my favorite little white dresses that are currently available.

Thank you for stopping by GracefullySo today.
XO Lisa