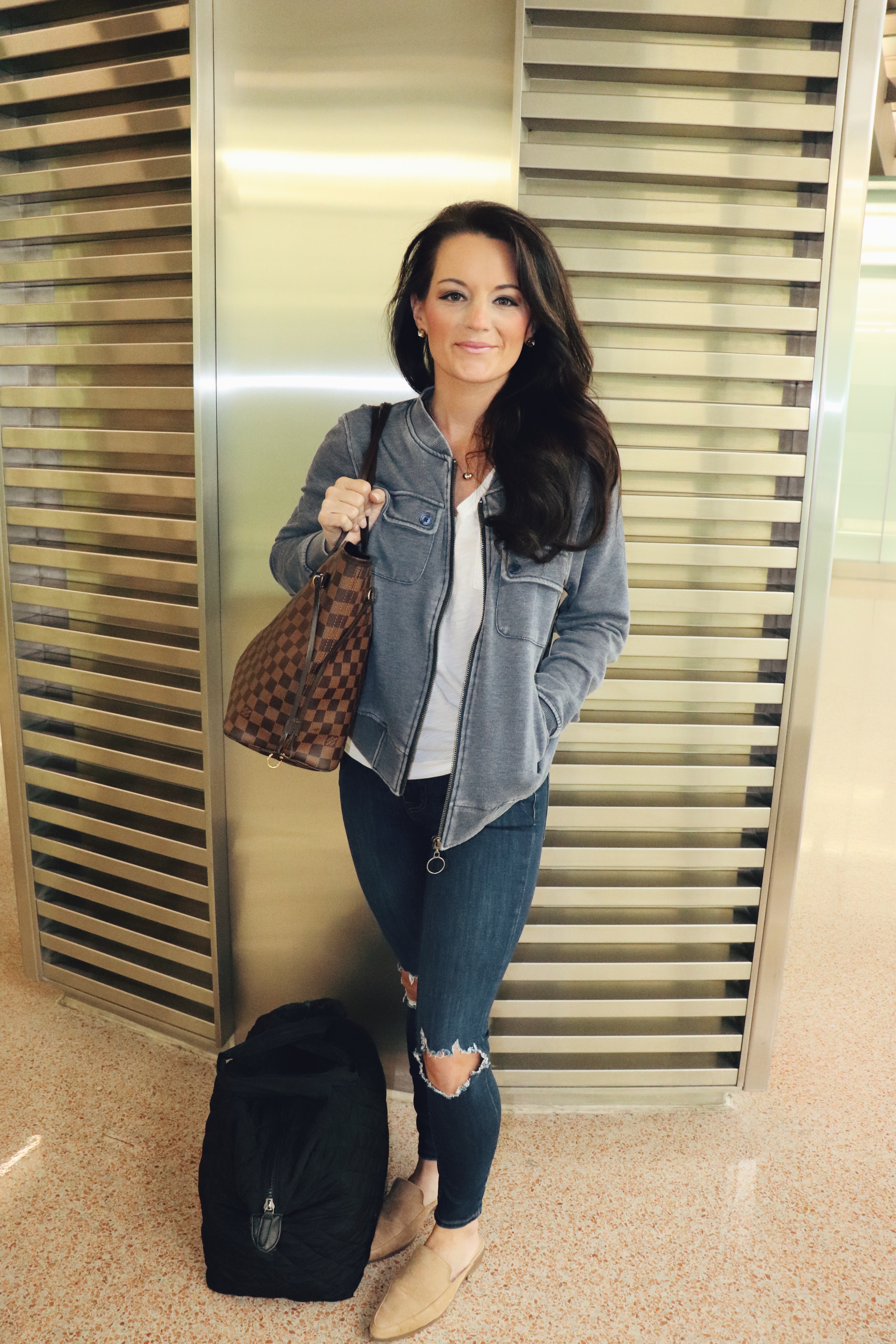 Chris and I just recently took a quick two day trip to Columbia, South Carolina to visit his daughter at college. I'm not gonna lie, I tend to over pack. Whenever we go away for longer than a weekend, I have to check a bag, but when we are just getting out of town for a night or two I try my best to cram it all in to a small suitcase. So today I'm sharing my top tips on getting everything you need into a carry-on!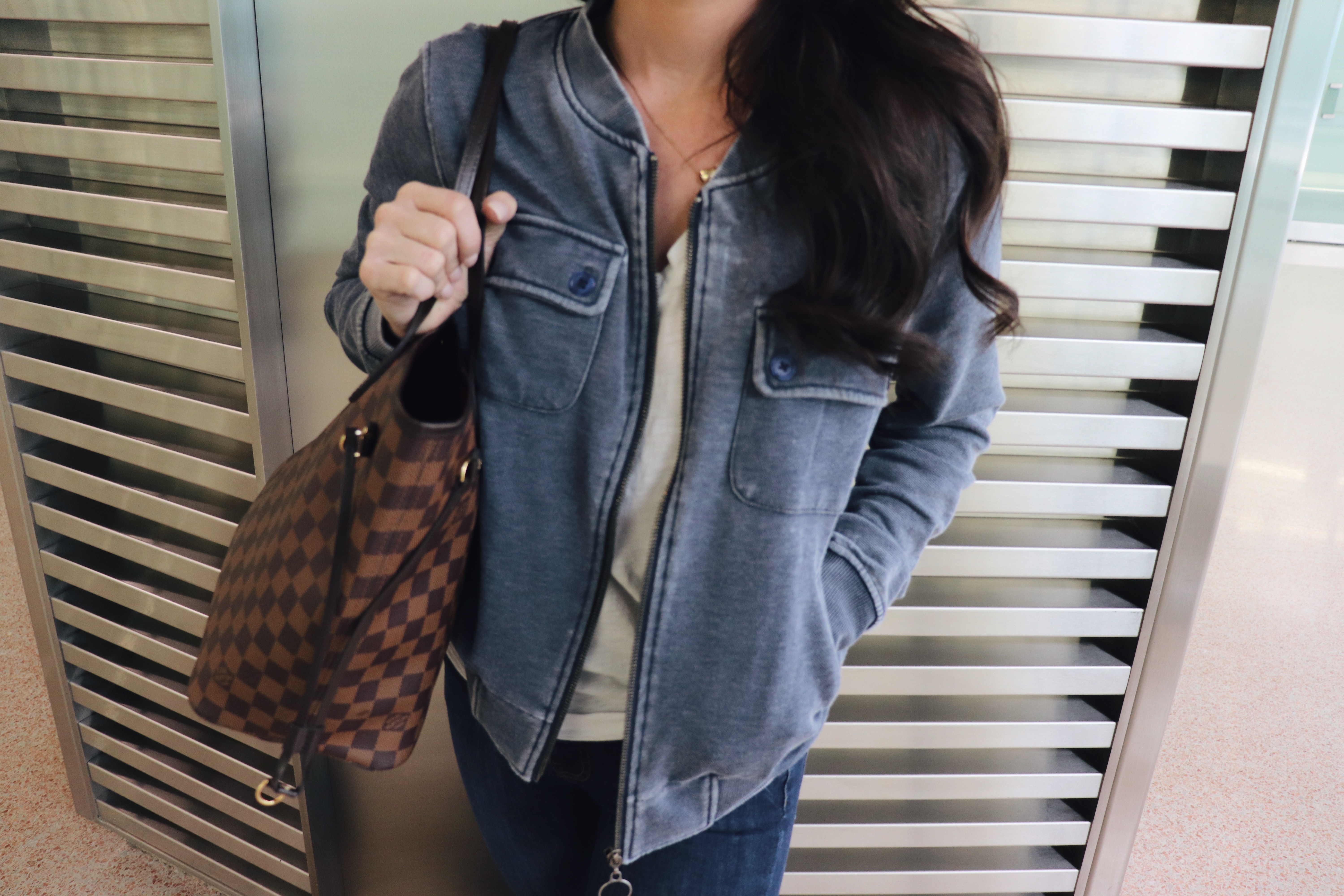 Let's start out with what I like to wear when I travel. I'm all about comfort. On the flight to SC I wore the best soft zip-up, a cozy white tee, and ripped jeans that have a lot of stretch in them. This combo, plus my current favorite mules, is the perfect comfy combination.
I try to only pack neutral pieces. This is my biggest tip when packing for any trip, but especially packing for a weekend getaway! Having the ability to mix and match clothing pieces while traveling is crucial and by packing only neutral pieces. You can pretty much wear any piece with any other. For example, this white peplum b.p. top will pair well with this pair of Rag & Bone black pants I packed, but I could have easily worn it with the dark ripped denim I traveled in. Either outfit totally goes well with the nude heels I packed or the nude Mules I wore on the way there.
My second travel tip is going to blow your mind. When packing I used to always just mentally try-on the outfits as I piled them into my suitcase. It's easier and I know what my clothes look like on, right? Wrong! I used to over pack because as I piled outfits into my suitcase, panic would kick in. What if my new sundress doesn't match my go-to nude shoes? What if no one else is wearing a dress? What if I eat too much, develop a food baby, and can't squeeze into my skinny jeans? And then after all those thoughts, naturally, I'd throw in a few extra "safe outfits", in the event that if all hell breaks loose, I know I wore this same exact outfit about 3 months ago and it looked okay. You know what I do to solve this problem? I try it on. Yup, crazy right? I try on everything that goes into my suitcase. This step might sound silly but for me- it's crucial. The main reason I used to pack 8 shirts, 4 pants, 6 dresses, 8 styles of earrings, and at least 5 pairs of shoes (not including the pair I was wearing) for a quick 2 day trip was because I didn't try anything on.
Every time I travel I takeout an empty makeup bag and pack what I need from my vanity. Let's be honest, I have more eye shadows colors & palettes that could last me a lifetime and they all don't need to come with me for the weekend. I just bring the essentials. What I used to do my makeup that day goes into the bag and nothing more. This step saves me major space in my bag. I do the same with toiletries. I start packing those with an empty toiletry bag.