I love a good leopard print!  I'm drawn to the colors of this particular cardigan and I absolutely love how it can act as a neutral, when styled correctly. You don't need a ton of it, just one piece here and there. I personally don't see leopard print going out of style anytime soon. In fact, I think there are even more acceptable ways to wear the print now.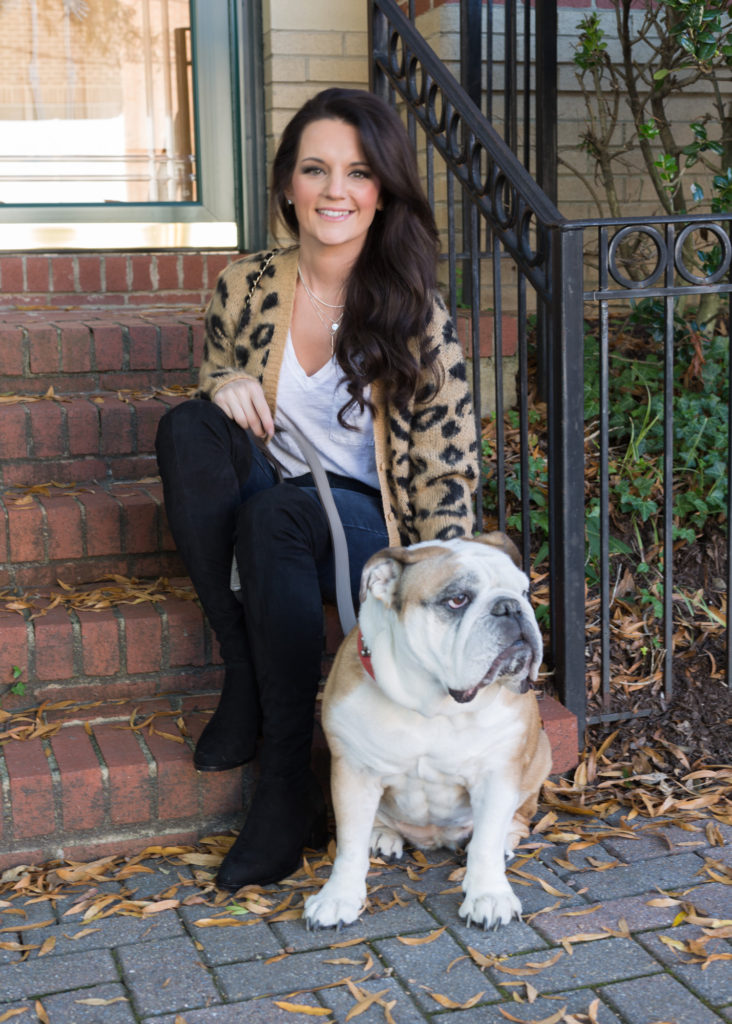 I purchased this leopard cardigan last month from Nordstrom. It was one of those items when you see it in the store, and you just know it's coming home with you. I love wearing this with jeans (pictured in this post), with a skirt for work, paired with faux leather leggings, or even with joggers for a casual look around the house. The nice thing about this particular cardigan is it's cozy but not too heavy. It's the perfect statement piece and flows together so nicely with the white top and denim jeans. I added these killer over-the-knee boots for a little extra pop. This OTKB is on sale right now for under $100, so this look doesn't have to cost you a small fortune.
These boots fit like a glove and run true to size. I'm a huge fan of over the knee boots that have a small zipper by the heel because it makes putting them on so much easier! I'm wearing a 6.5 which is my normal size. The stretchy suede fabric keeps this boot soft and comfortable. The heel height is stacked but also easy to walk and stand in. I was worried that they'd bag around my knee but they stay up no problem. My white cotton v-neck t-shirt is by Madewell ($19.50) and comes in 6 different colors.
I would love to know your favorite way to wear leopard prints! Please comment on my most recent instagram posts with your answer!
My entire outfit is linked here: