Here are my favorites for that special lady in your life! Simply click on the item listed below the picture and it will take you to the website! Happy Shopping!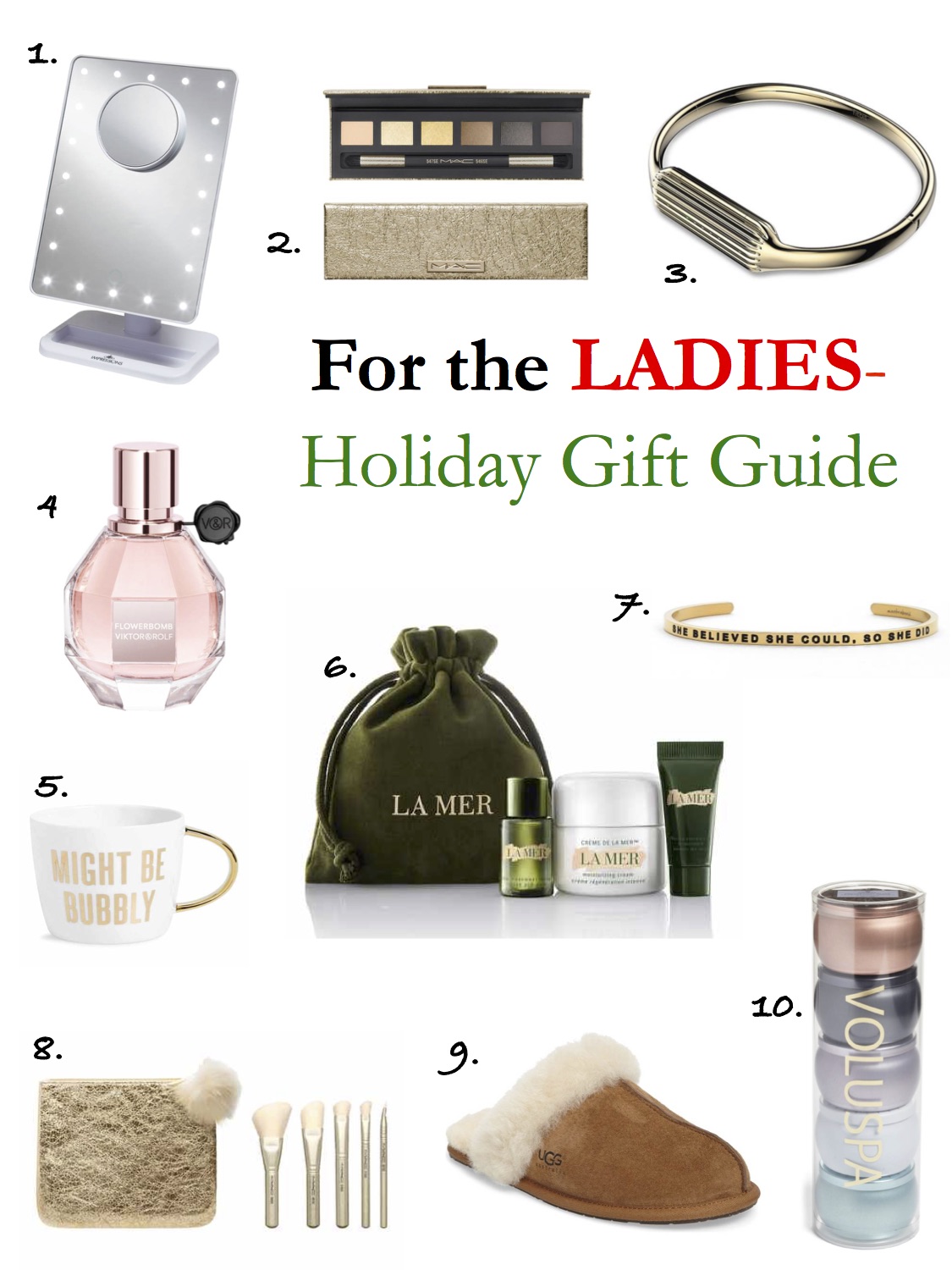 1. Makeup Mirror with Removable 5x Mirror on SALE $36!
3. Fitbit Flex 2 Small Bangle Accessory
4. FlowerBomb $65
None of my coffee mugs match. I think most girls are like me in that they love a cute coffee mug. Plus, I love anything that is multi-purpose 🙂
6. La Mer Drawstring Pouch Set $85
7. 'She Believed She Could' Cuff $35
I have this cuff and I wear it at least 4 times a week! Its simple, adds detail to any outfit, and gives me motivation to keep on keepin' on.
8. MAC Advanced Makeup Brush Kit
9. Ugg Slippers
10. Voluspa Mini Tin Candle Set $40!!
For the price, this candle set is a steal! I haven't smelled a Voluspa candle I didn't like, so this is perfect!