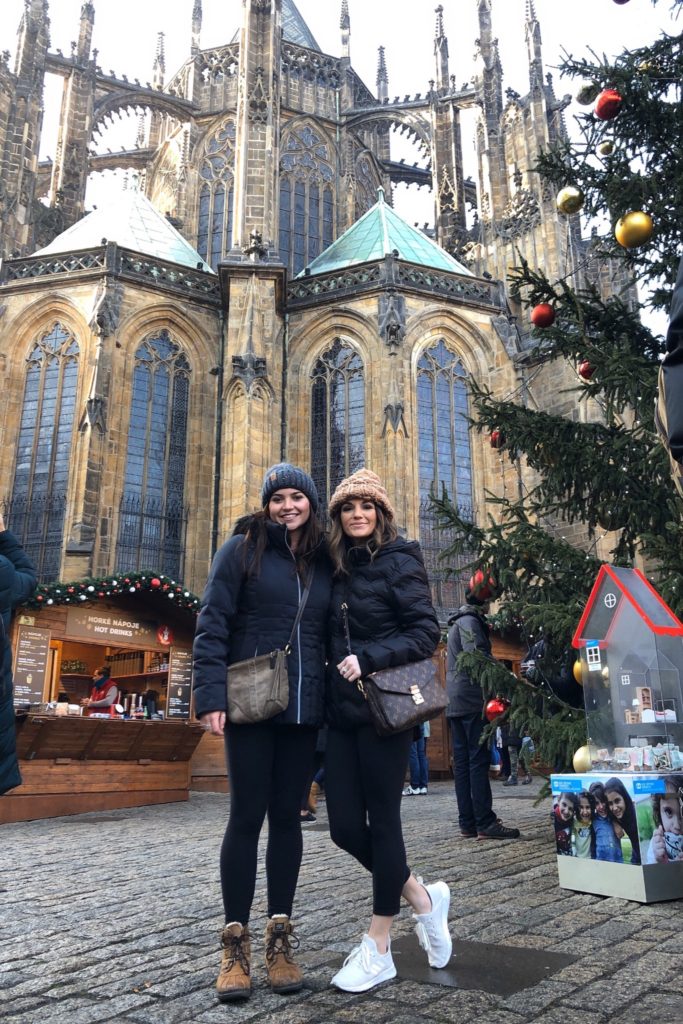 Boy oh boy, this blog post is super late! I received so many messages asking for recommendations from my holiday trip to Prague, Malta, and Paris. We did a lot! I'm going to do 3 separate blog posts, one for each place!
We started out in Prague December 17th – 21st. Bursting in history, glistening with charm, and speckled with street markets lies the city of Prague in the Czech Republic. Whether you love castles, wondering cobblestone streets, or you're just searching for a great beer, Prague has something for everyone. The Czechs have such a positive spirit and really welcome tourist. Their attitude towards visitors is a great way to interact and makes this unpretentious city all the more charming.
Where to Stay
We stayed in the perfect location! The Prague Marriott hotel is steps from Old Town Square and a number of major attractions. This hotel evokes classic European charm and welcomes you with elegant accommodations. Having traveled quite a bit, I know exactly what I like in a hotel. I prefer a comfortable bed, helpful staff, vibrant lobby, and easy access to the cities attractions. This hotel checks all the boxes!
Prague Marriott has the perfect location for seeing the sites in Prague. The hotel is down the street from the two trains stations one on either end. It's around the corner from the Tram, a large shopping mall, supermarkets, bars and restaurants. The hotel itself is very quaint with decent size rooms which are extremely clean. We had access to the club room which had delicious breakfast! We also had wine and hors d'oeuvres one night before we went to dinner which was nice. I would highly recommend this hotel!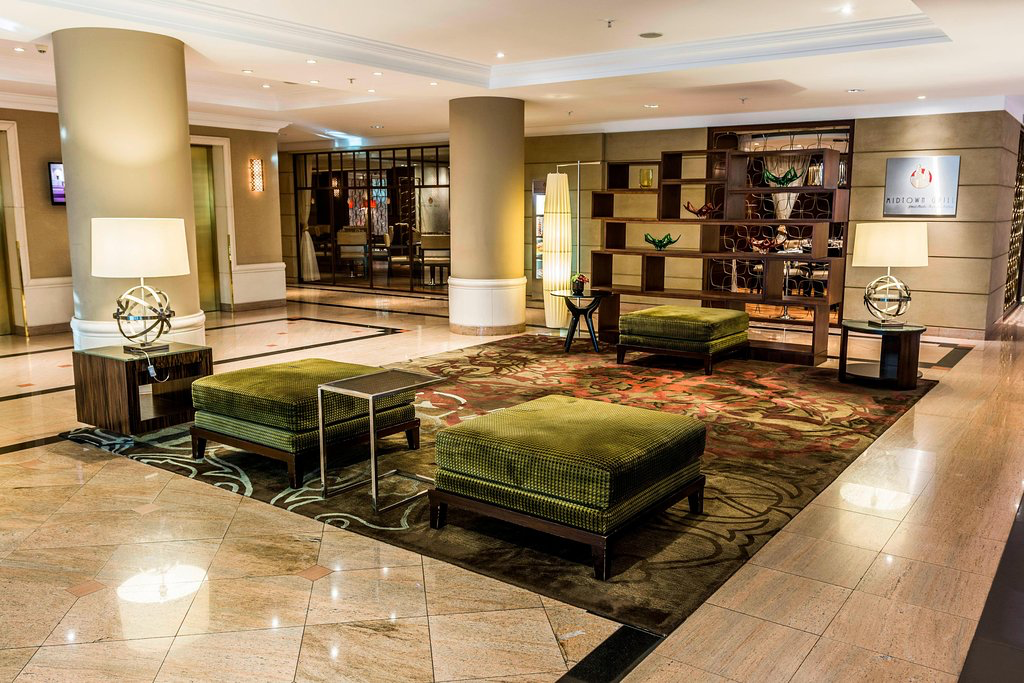 What To Do
Prague Castle
 This is the largest castle complex in the world and has been the seat of the Czech monarchs since the 9th century and the head of state still rules here. I highly suggest getting a ticket to see St. Vitus Cathedral, the Golden Lane, St Wenceslas Chapel (the patron saint of Prague), and Basilica of St. George. I recommend buying that ticket with a guided tour. It really puts the whole castle, cathedral, and the stories of Prague's monarchy into perspective. There are a bunch of food vendors serving up all of Prague's delicacies right smack in the middle of the castle.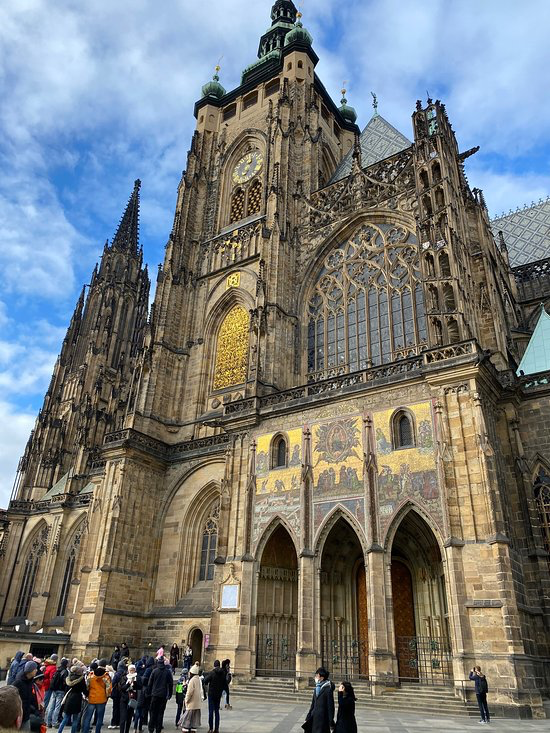 Charles Bridge
This bridge is really pretty both during the day and at night. By day its full of vendors and people taking photographs and at night you can see the beautiful lights glaze over the statues on the stone bridge and illuminate the Vltava River.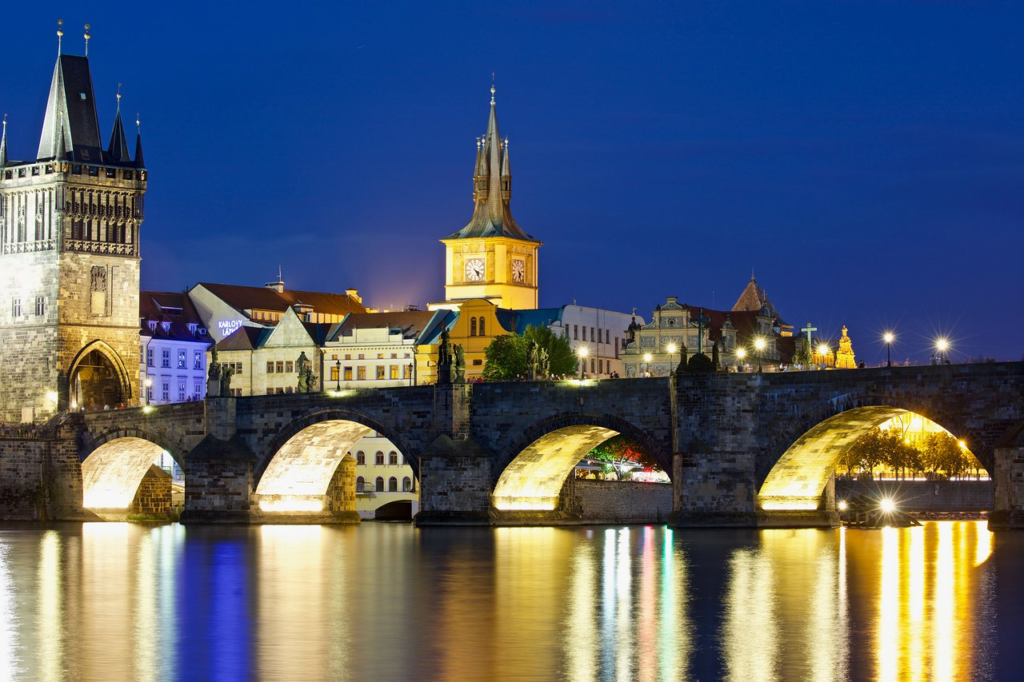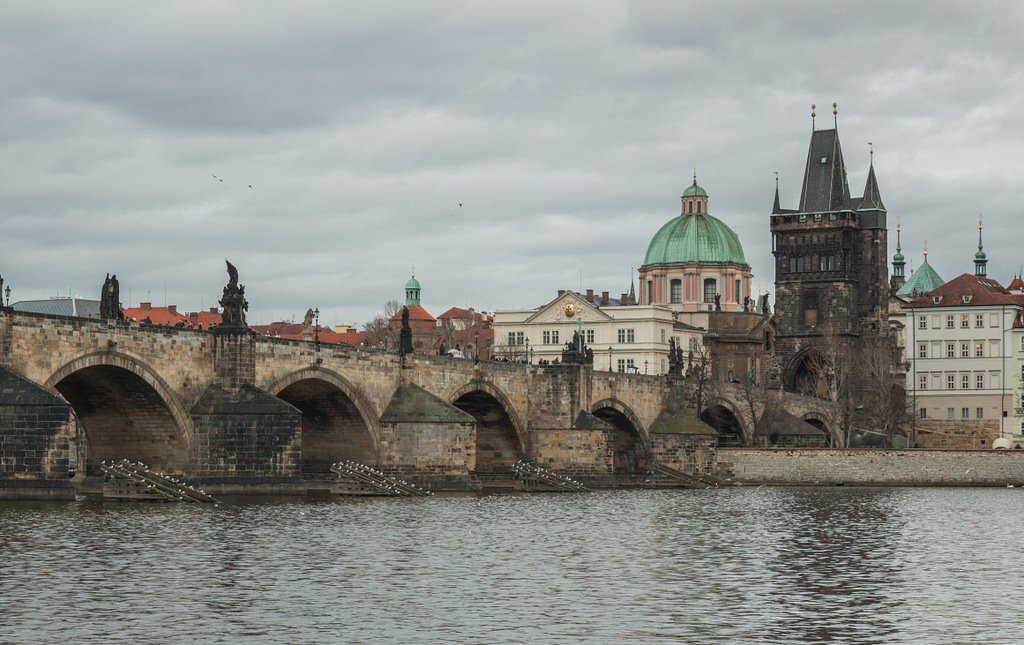 Old Town Hall 
This place is a busy Christmas market during December. There are over 100 shops selling everything from food to unique holiday gifts for everyone on your list. While shopping around be sure to check out the astronomical clock.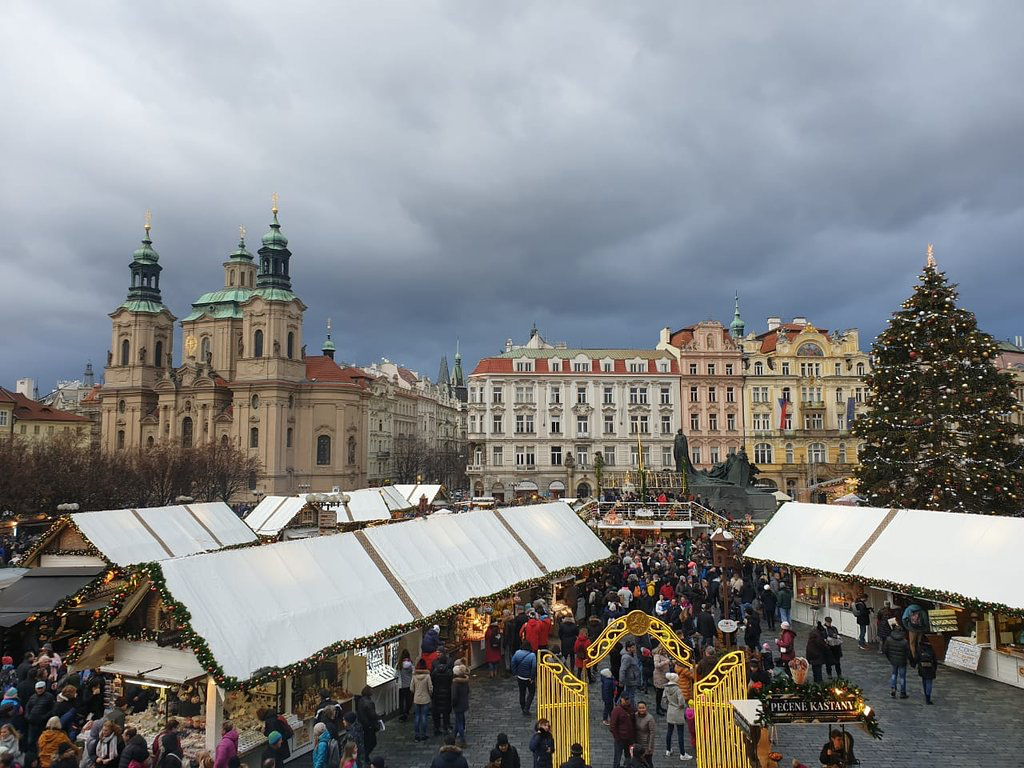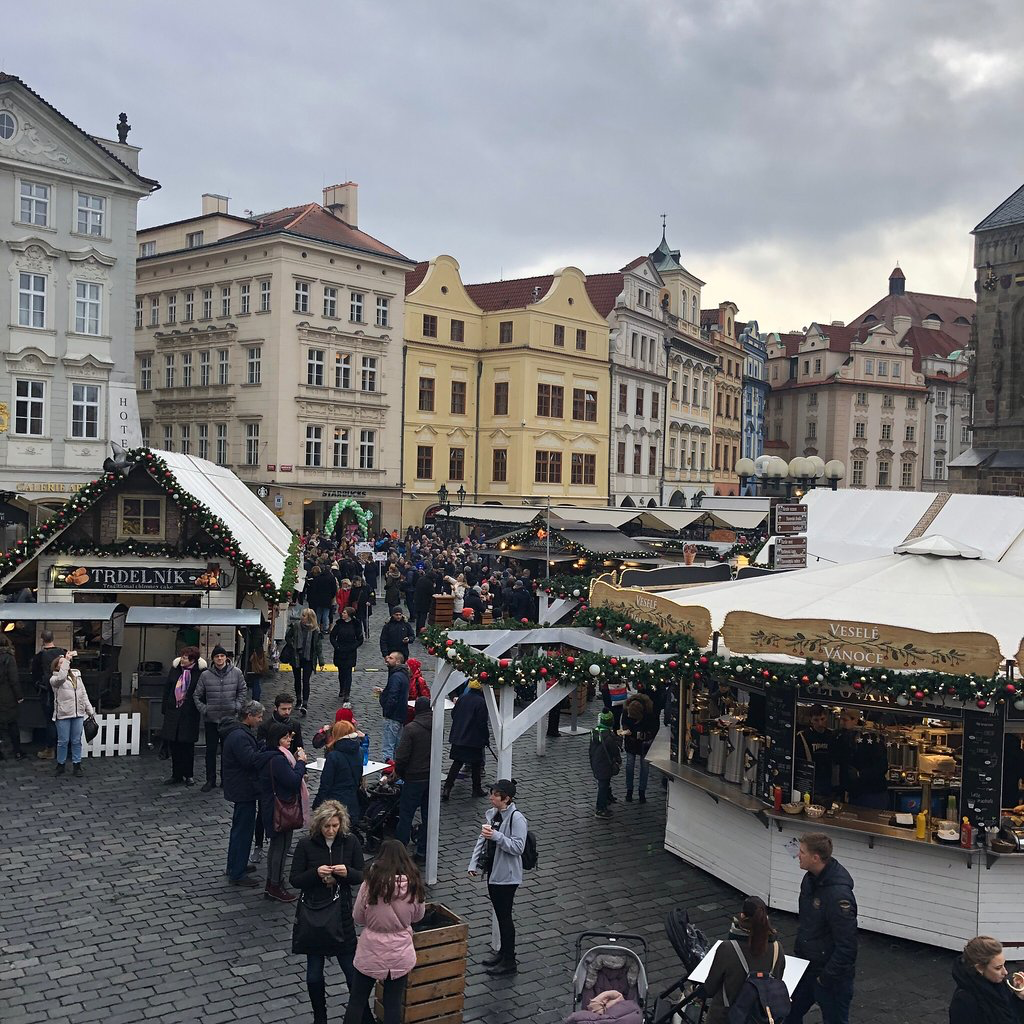 Astronomical Clock
The clock was Constructed in 1410. The legend says that the clock maker Hanuš was blinded on the order of the Prague Councillors so that he could not repeat his work.  So, he disabled the clock, and no one was able to repair it for the next hundred years. Finally, in 1552 it was repaired by Taborský and Klokotská. The mechanisms of the clock from over 600 years ago are still functional today. Every hour, on the hour you can watch to see the small wooden figures move.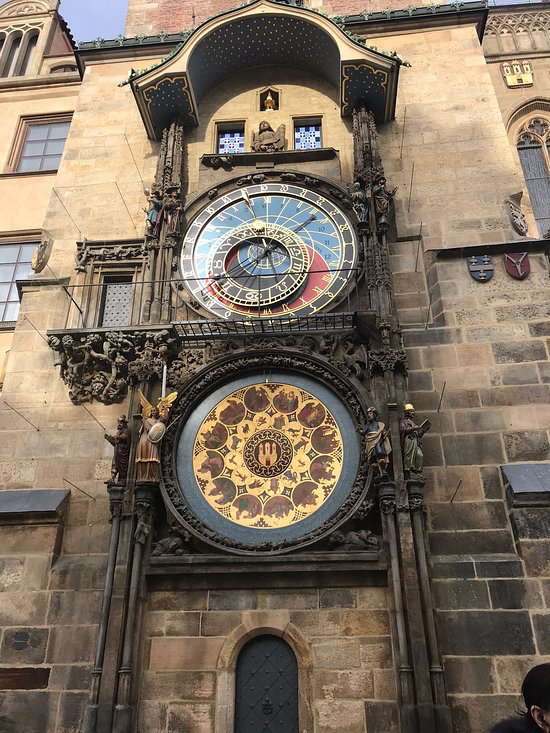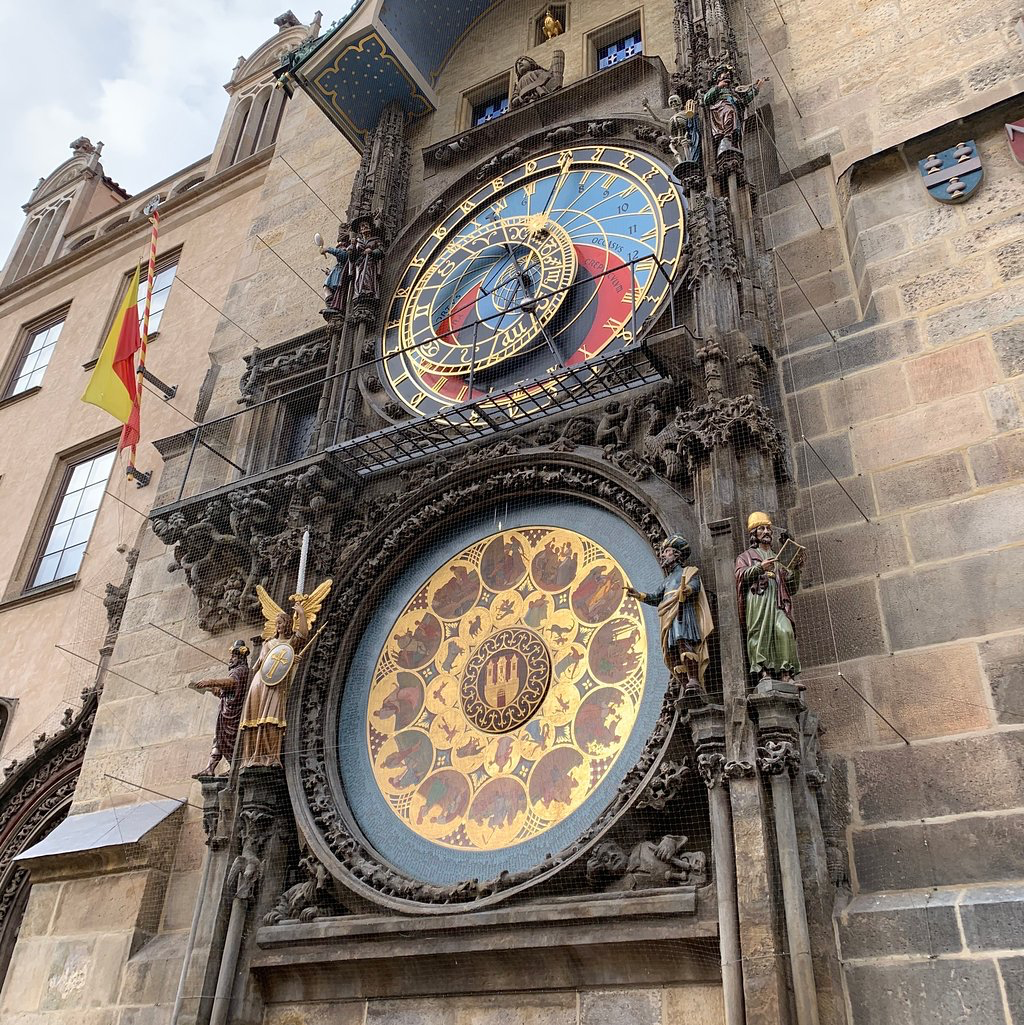 John Lennon Wall
The wall is an interesting and significant piece of Prague's history and not one to miss. Many might think of it as a simple graffiti wall, but it means much more than that.  Since the 1980s people have filled the all with art, names, and Beatles's song lyrics. In 1988 the wall was used by the Czechs to display their anger against communism. Today it's a symbol of love and peace.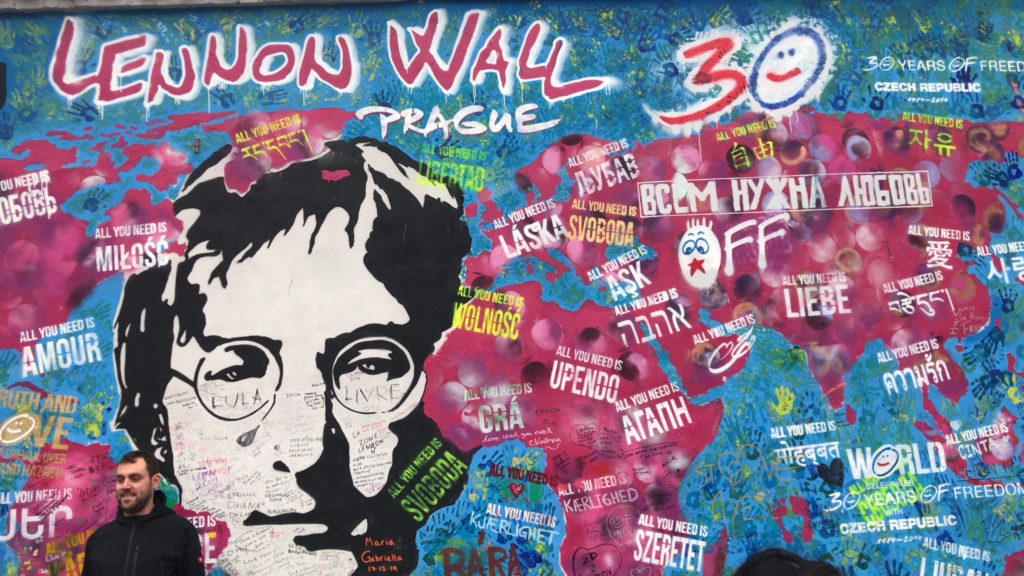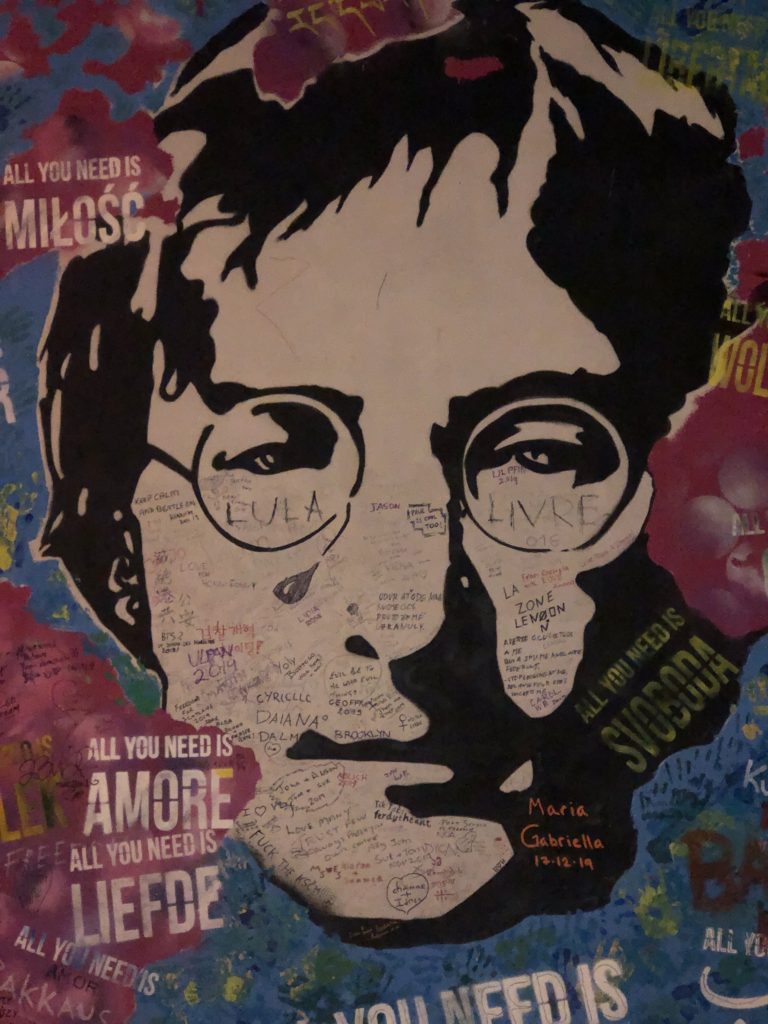 What to Eat in Prague
Grand Cru
A luxury wine-bar and restaurant run by one of the biggest Czech importers of wines and fine spirits. Don't hesitate to venture into the wine-bar out front whenever you happen to be in Prague. Awaiting you here is an incredibly comprehensive wine-list with 1,500 different wines and an ever-topical selection of interesting wines by the glass, plus wine dispensed by the Enomatic system. Grand Cru offers international cuisine as well as Czech. Their emphasis is placed mainly on fresh high quality ingredients.

Café Imperial
This classy café has an upscale vibe and is decorated with elaborately carved walls and an art nouveau finish. They have an extensive food and drink menu and even do a Christmas menu. It's a great place for a tasty breakfast, classy lunch or evening meal. Menus list robust Czech dishes.
Weather In December 
December in Prague could be either not yet that cold or already very cold which can making packing tricky. On average, the temperature in Prague in December hovers around -0.5°C (31.3°F) but it can be as warm as 2.1°C (35.8°F) or as cold as -3.2°C (26.2°F).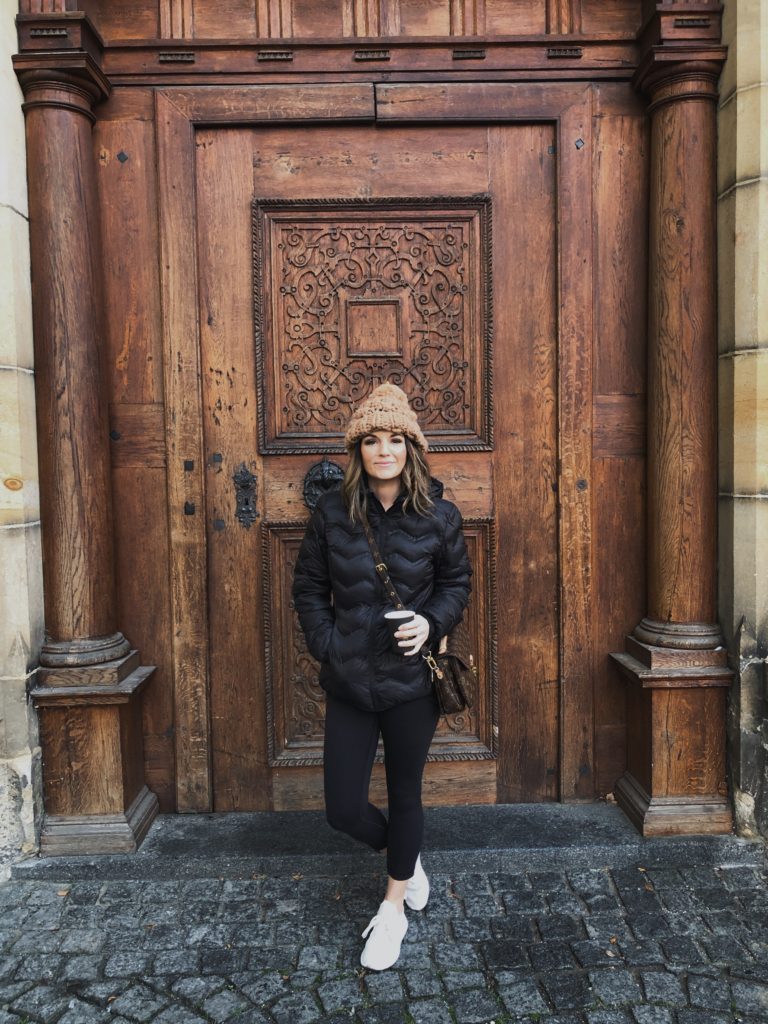 What To Wear / Pack
Packing for this trip was VERY difficult because I was bringing one suitcase for the entire trip – Prague, Malta, then Paris. Originally I was frustrated when Chris told me I should try to pack of the two week trip in one large suitcase but I was very happy that I didn't have to struggle on the cobblestones and tiny european streets with multiple bags. The secret of dressing in Prague is to wear layers so you can add and take off as needed. While out site-seeing I was freezing and once I got indoors I was really warm.
Besides your regular daily essentials, you'll need:
Long sleeve tops and sweaters
A pair of blue jeans
A pair of black pants / jeans
Faux Leather Leggings (Spanx)
Long sleeve dress
Pair of tights / pantyhose
A winter jacket
One warm layer
At least one thermal top
Multiple warm pairs of socks
Cozy pajamas
Waterproof tall or ankle leather boots (sightseeing)
Comfy sneakers (sightseeing)
Flat or heeled ankle boot (dressing up)
Below are items I suggest packing for Prague: