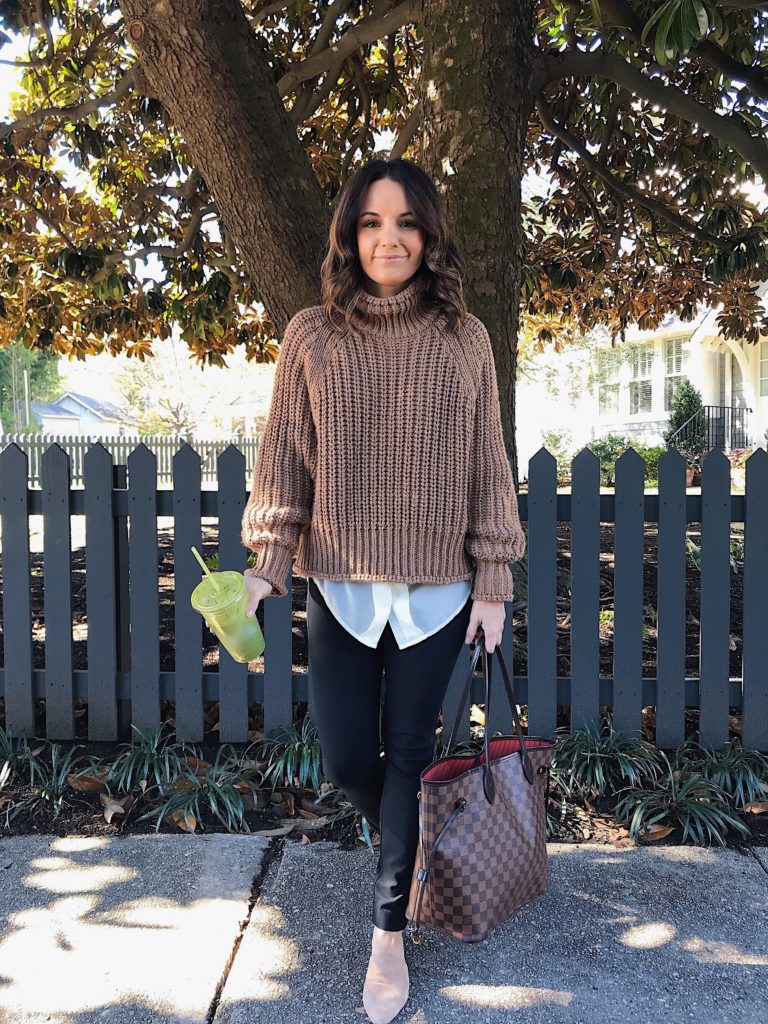 I'm sitting on the couch in my living room, laptop on my lap, and drinking a cup of what used to be hot coffee! October was a pretty calm month for me. Starting late November, I will be traveling non-stop and have a ton of events scheduled. I'm the type of person who needs to be well rested if I have a lot going on. I'm such a homebody. At the end of November, Chris and I are flying to Palm Coast for 5 days for a special event and to spend Thanksgiving with his family. The following weekend we head to NYC for a long weekend. I LOVE Christmas time in the city. The decorations, shopping, activities, and the weather! I love the cold weather especially when I'm trying to channel all things holiday. Mid-December we are head to Europe for the holidays. Prague, Malta, and Paris. I'm SO EXCITED for that! It will be the longest vacation I've ever been on. If you have any recommendations pleaseeeee send them my way!
Are you a person who likes to have a lot on your calendar? A few of my best friends love having a calendar full of activities and events. I'm half and half. I personally tend to get stressed out when I have a lot going on, so calm months like October, help me balance it all.
BEST SELLERS OF THE MONTH:
The Abercrombie Button Front High Rise Super Skinny Ankle Jeans topped the list this month. They are high-waist, super stretchy / don't stretch out, and come in short, regular and long lengths.  They're PERFECT to pair with ankle booties!  I get my normal size in the short length option. Available HERE.
Amazon high-waist leggings – Seems like you all are loving these as much as I do! True to size and are available in a ton of colors. Available HERE.
Metal Frame gold with boarder. I purchased 12 (8×10) frames for my bedroom gallery wall. They are sleek, classic, and look way more expensive. The brass is a more subtle color so it doesn't overwhelm the image displayed. Available in 11×14 & 8×10 & 5×7. Available HERE.
Casual loose maxi dresses with long sleeves and pockets – I feel that a sometimes these slouchy maxi styles can be unflattering, but the cut of this dress is PERFECT. It is loose enough to feel comfortable but still sexy and feminine. Available HERE.
Waffle knit top from Amazon was a BIG seller this month! I have it in black and white. Available in a ton of colors. If between sizes, go down. Available HERE.
Vneck tunic from Old Navy. Wonderful lightweight sweater that can be worn with jeans, leggings ,slacks – just about anything you want to wear it with. It fits true to size. Available HERE.
PRODUCT OF THE MONTH:
My $20 cross necklace from Target! I wear this pretty much every single day.  I love it; it looks great and I get a ton of commitments on it. Comes in silver, rose gold, and gold. I have the gold necklace. Available HERE.
POSTS OF THE MONTH: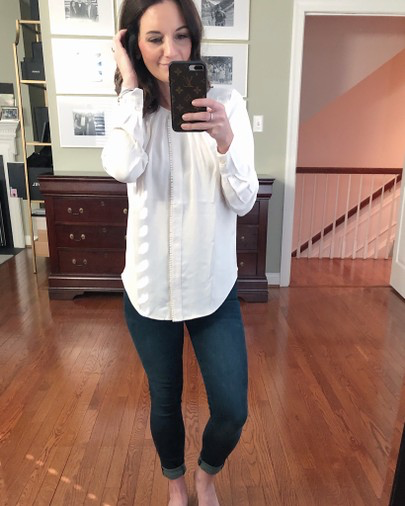 white top / jeans / LV cell phone cover

dress / booties / necklace / bracelet / earrings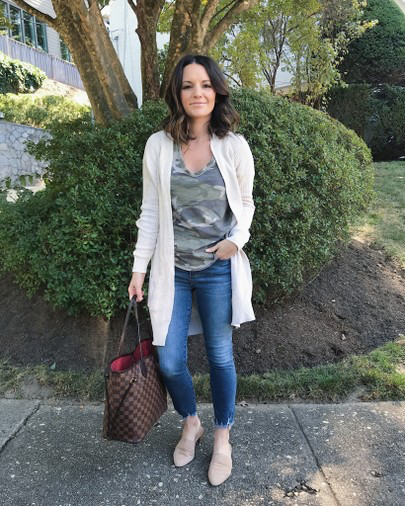 cardigan / camo shirt / jeans / mules / earrings / necklace / bracelet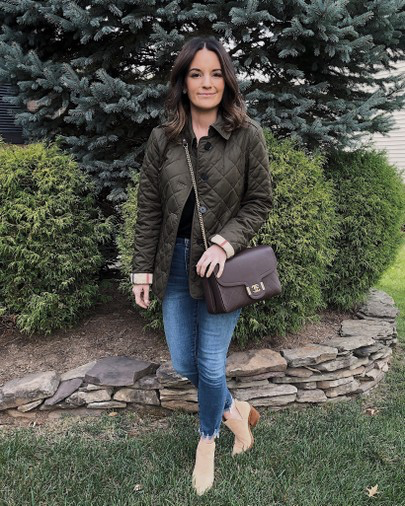 jacket / black long sleeve t-shirt / ankle jeans / booties / earrings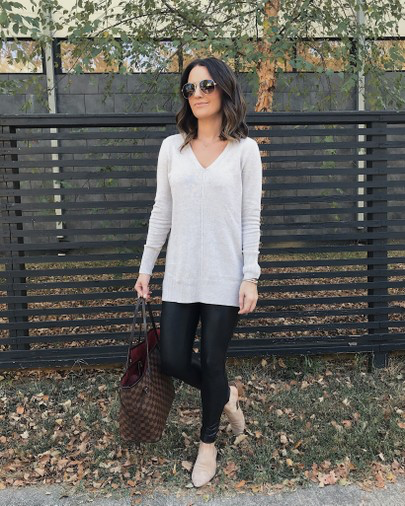 tunic / faux leather leggings / mules / sunglasses / bracelet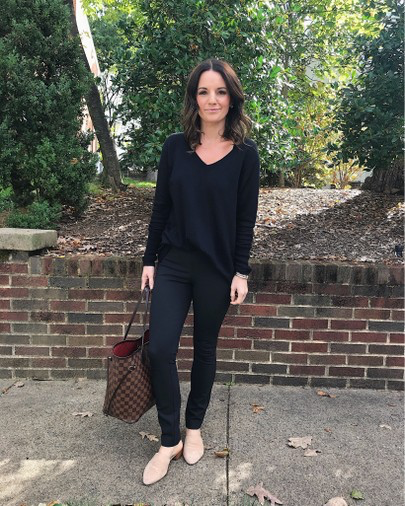 black sweater / black pants / mules / bracelet / earrings / necklace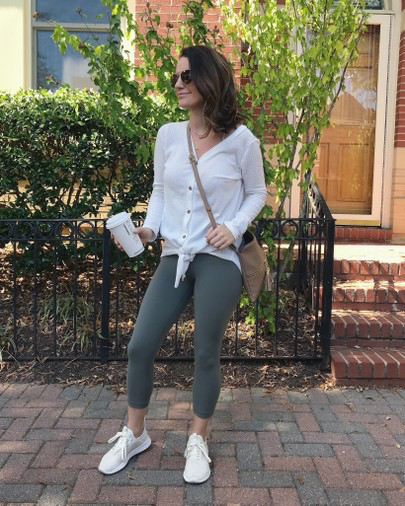 white tie front top / leggings / shoes / crossbody bag / sunglasses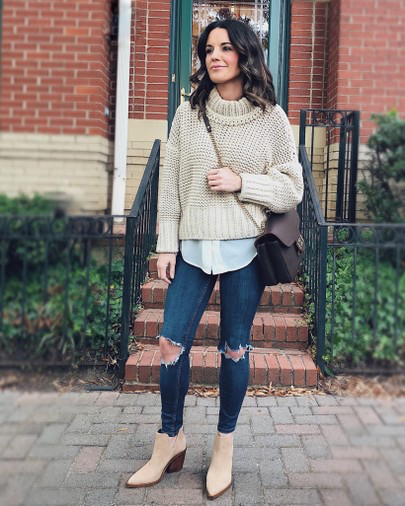 chunky knit sweater / jeans / booties / earrings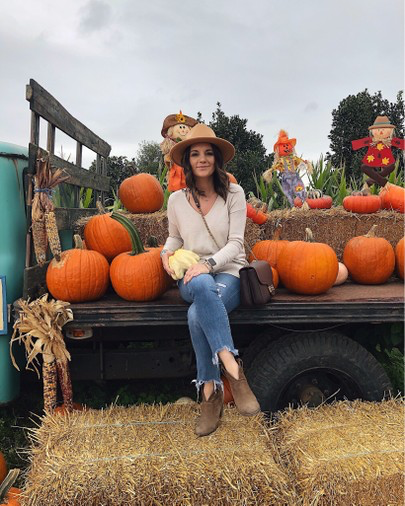 lightweight sweater / jeans / booties / hat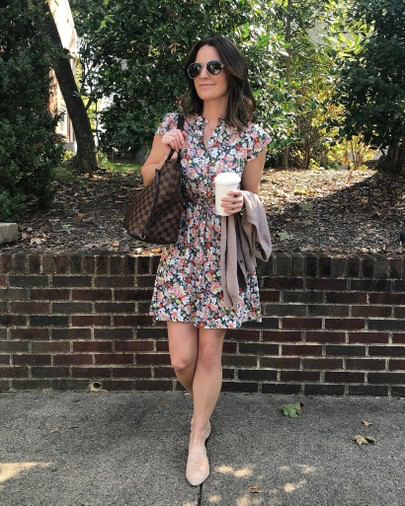 dress / cardigan / mules / earrings / sunglasses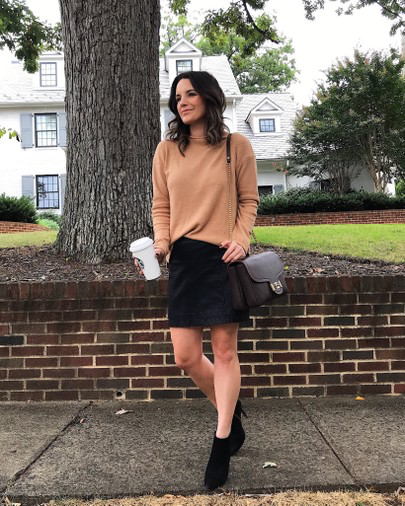 lightweight sweater / faux leather skirt / black booties
SALES GOING ON TODAY:
AMERICAN EAGLE // 25% OFF jeans and joggers
TARGET // They are having SO MANY SALES!  Clothes and furniture and more! HERE
OLD NAVY // 20% OFF with code SWEET + Spend your Super Cash Redeem $10 for every $25 you spend.
EXPRESS // 40% OFF EVERYTHING
JCREW // 30% OFF wear now styles, includes new arrivals with code SOGOOD
LOFT // $39 Jeans & $29.50 Select Tops
SHEIN // 10% OFF orders over $49 Code: xza10  &  15% OFF orders over $99 Code: xza15
ASOS // 20% OFF EVERYTHING code: BEWEIRD
POTTERY BARN // 25% Off With Code HOLIDAY25