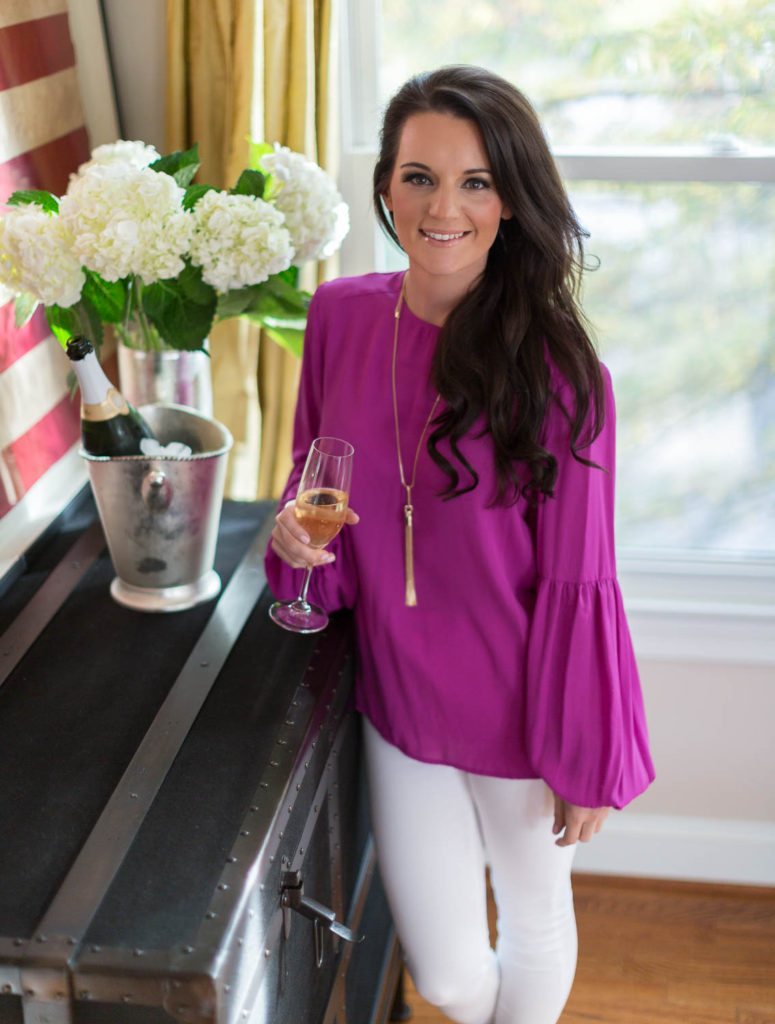 Fall is here and the holidays are upon us, which is my absolute favorite time of year. I know it's so cliché, but I like being cliché! Here's to the best time of the year and all the joyful festivities that come along with it. Great food, holiday parties, winter fashion, decorations, and spending time with the people who matter most to you!
I love fashion, beauty, traveling, and decorating. I remember when I was moving out of my childhood home and in with roommates and all I could think about was how I was going to set up my room. Guys, it was like a 10×9 bedroom…not much to it!  Since meeting my boyfriend, Chris, almost 3 year ago (not exactly sure about the date we met but that's a story for another day) we've been through two moves together and each move I get excited about how I will style my newfound space.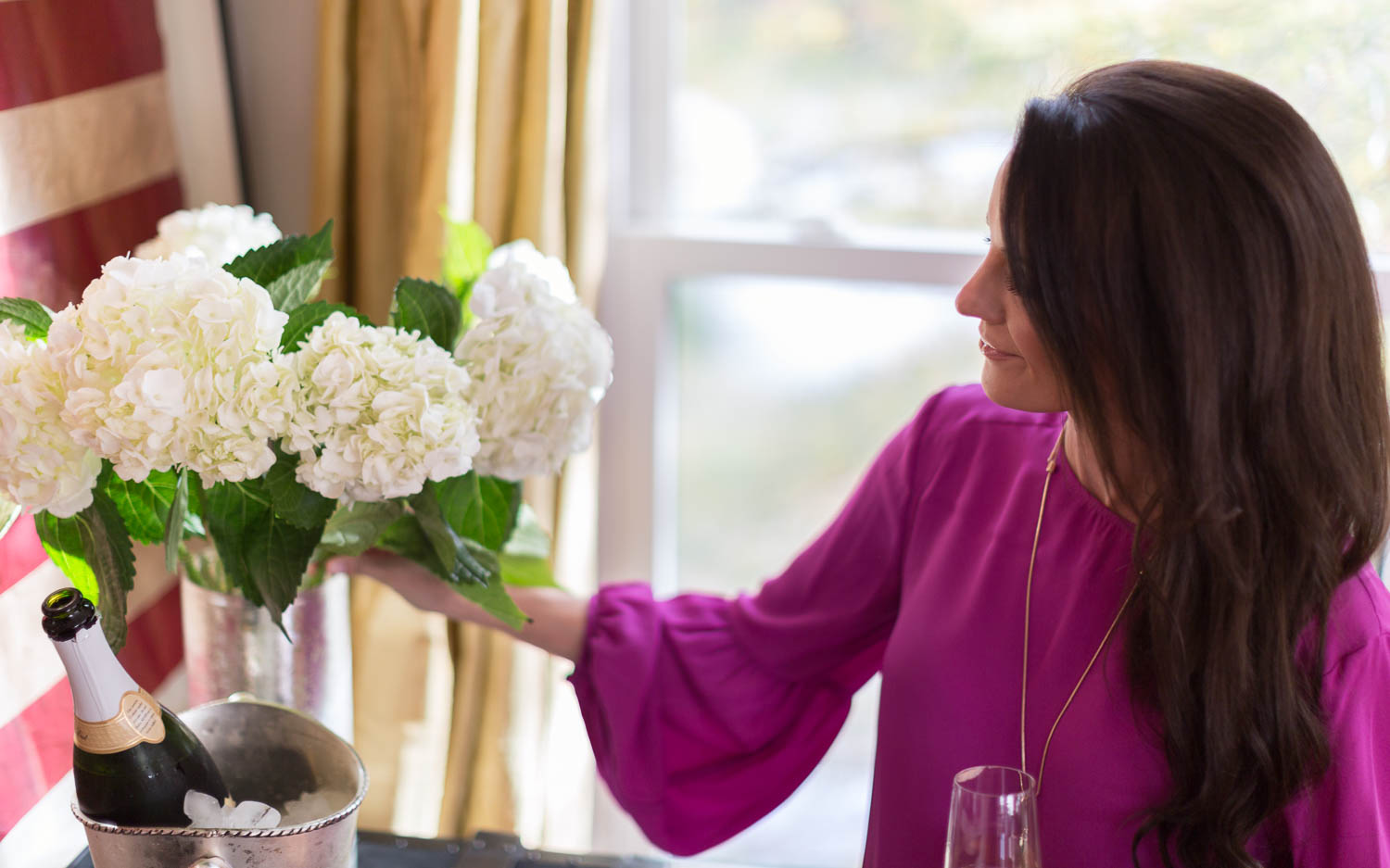 My home is seriously nothing special or magazine worthy, but I did it all myself, and it makes me happy!  Slowly but surely I will turn this new house into a home. When all said and done, I appreciate the moving process. I'm able to donate a good amount of clothes I no longer wear and rehomed the bulk of those "gift with purchase" beauty products that just aren't my color to friends.
With the holidays around the corner, and given the fact that I love to entertain, I needed to find a home for our most prized spirits. I'm obsessed with my new gorgeous, vintage inspired bar cabinet, plus it has a lock that keeps all the bits and pieces out of sight and secure. (major plus if you have kids!) The key to Pottery Barn is, get it while it's on sale!  And p.s. they literally have the whole store 20% off sale, 20 out of the 30 days a month. Never buy anything there full price!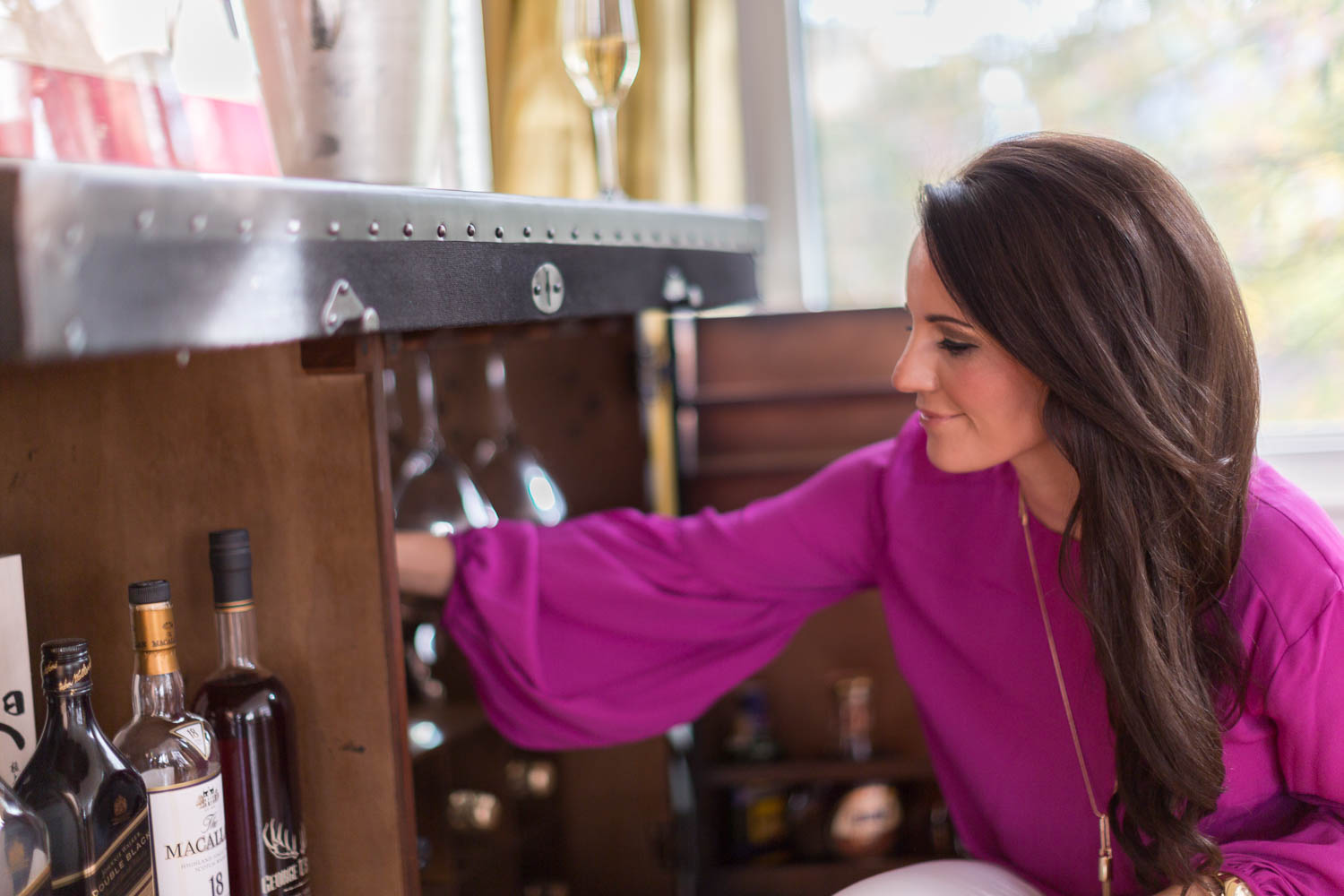 Shop the look from today's post below!
BAR CABINET: Ludlow (On Sale!!) | PINK BLOUSE: Target (only $24.99) | WHITE DENIM: wearing TopShop Joni Skinny Jeans ($65) BUT also love these by JBrand | SHOES: Vince Camuto from Nordstrom (under $70) or THIS similar option | NECKLACE: Sold out but love this one (cheaper too!)
CHAMPAGNE FLUTE: we have both set of 4 Riedel (Sale!!) AND Riedel set of 2 Vinum Cuvee Prestige | AMERICAN FLAG: Ethan Allan (size Large) Use Promo Code FALL30 | VASE: similar | CHAMPAGNE BUCKET: bought years ago similar one from target!
Please feel free to contact me if you have any questions about sizes or where to find any of the items in the post!!
Happy Halloween!
Love, Lisa