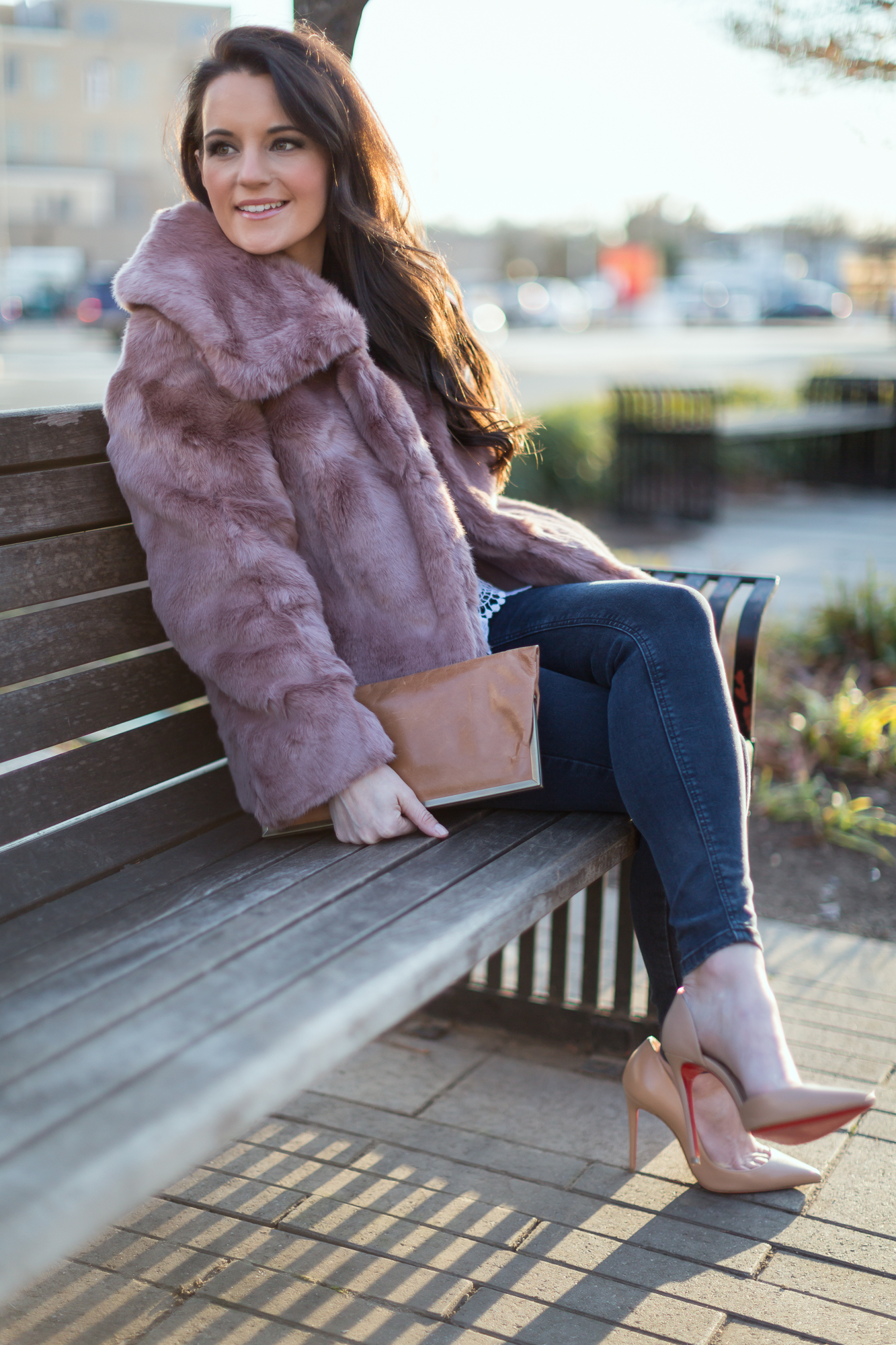 Happy Monday, everyone!! The weekend is over and although they are never long enough, I sure had a fun one. On Friday, Chris and I traveled to San Jose, California for his second (and final) office holiday party. We literally just flew in Friday for the party and flew back home the next morning at 6am. We were gone door to door for 24 hours. (I recommend no one try this.)
On Sunday, I met up with all my longtime friends from high school for brunch in Tysons Corner. A few of them I've been friends with since elementary and middle school. We have all stayed extremely close over the years and I love that we always make an effort in getting together throughout year. No matter where we go or what we do – I always have the best time, laughing, and getting caught up on everyones life. I love my friends and I wouldn't be who I am today without each and every one of my girlfriends.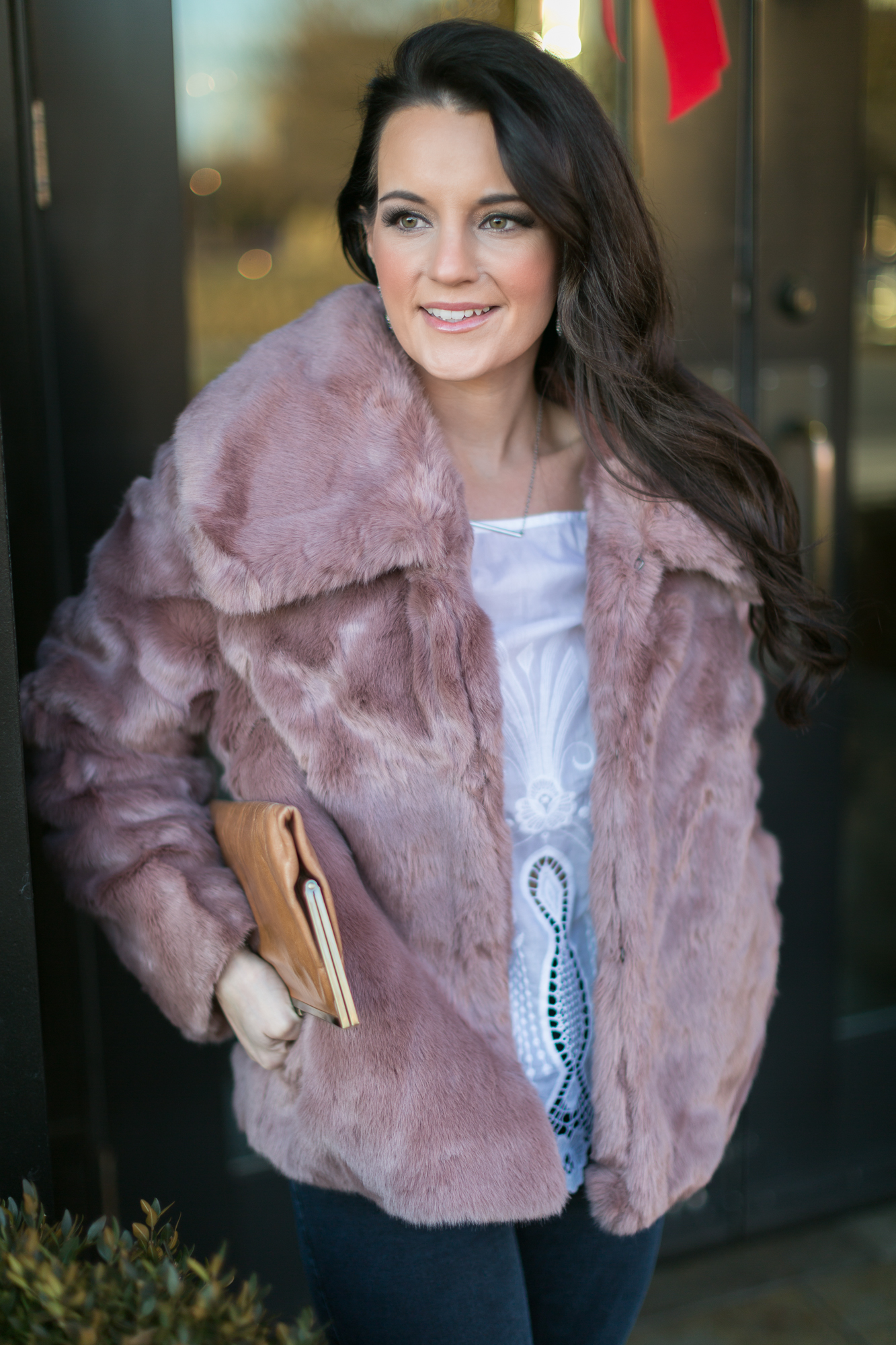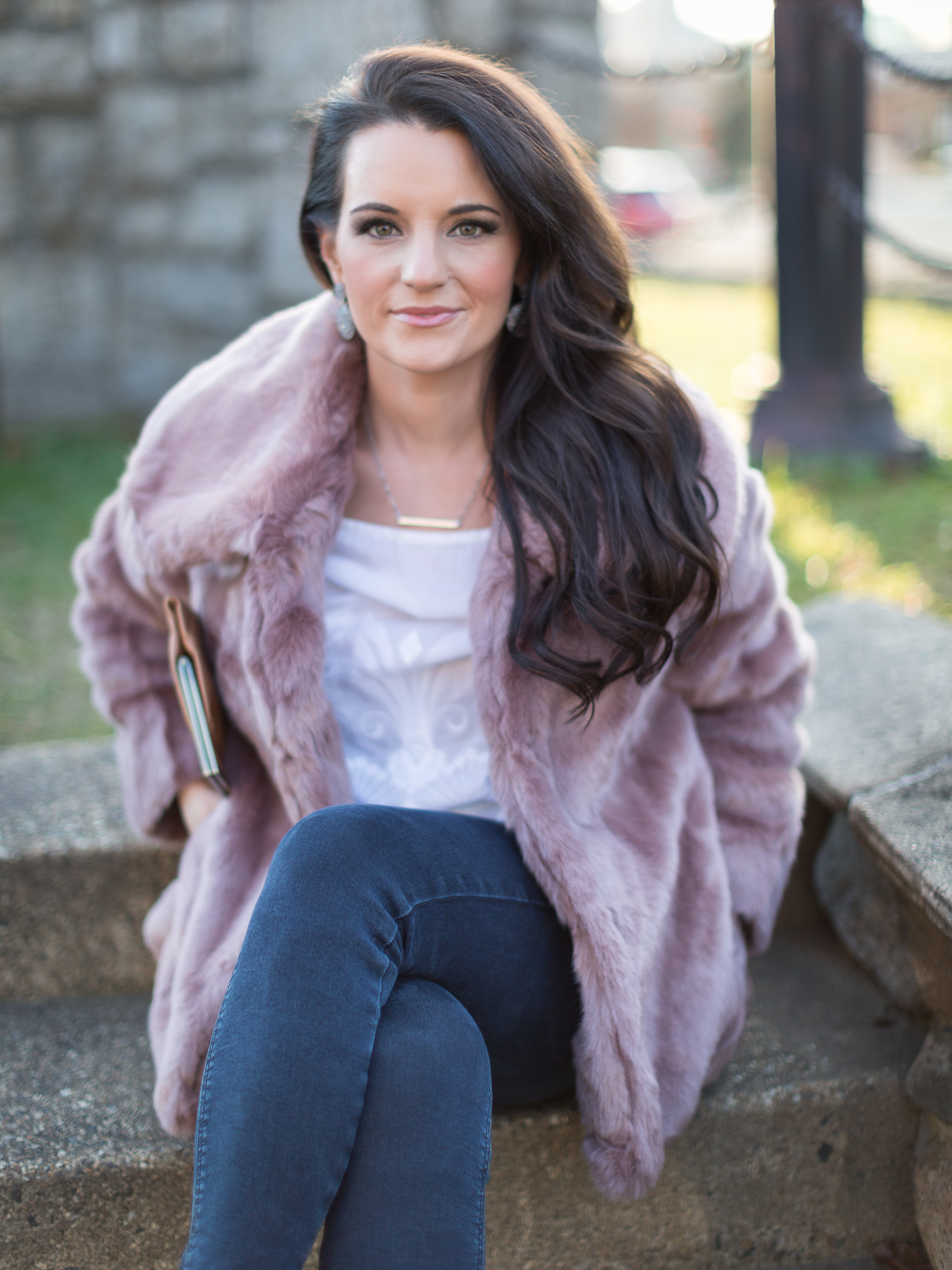 outfit details: coat / similar shirt / topshop jeans (I'm wearing 25×30) / christian louboutin heels  dupe shoes here / similar earrings / necklace / clutch is by Hobo but I bought it years ago (similar Hobo clutch here)
As most of you have noticed I – LOVE – FAUX – FUR – COATS! If you're following me on Instagram – you know my latest obsession is faux fur coats. I adore wearing them in the winter time, because they're so glamorous and chic! They have always been one of my favorite winter trends. A furry statement coat has the power to single handedly glam up any outfit – not to mention, it can keep you warm in the most freezing temperatures. Do you guys like faux fur jackets?
I love this blush faux fur jacket! It's really warm, stunning, and great quality for the super low price (on sale right now for $27.98!!) I can't wait to wear this coat to a holiday get together this week. I'm wearing size small in this coat which is my normal size. If you're planning on layering or wearing a thick sweater, I'd probably size up one size. If its sold out online, you can always order online for store pickup. I usually do this to avoid getting sucked in to the target vortex. You know what I'm talking about… You go in for one thing and come out 2 hours later, having spent over $100 on random things you didn't plan on buying.
With so many luxe and colorful faux fur coats on the market these days, I've rounded up some of my favorite faux fur coats below:
[slide-anything id="6821″]
Thank you so much for stopping by today and shopping with me! Wishing you all an amazing week and most importantly happy Monday!
XO Lisa