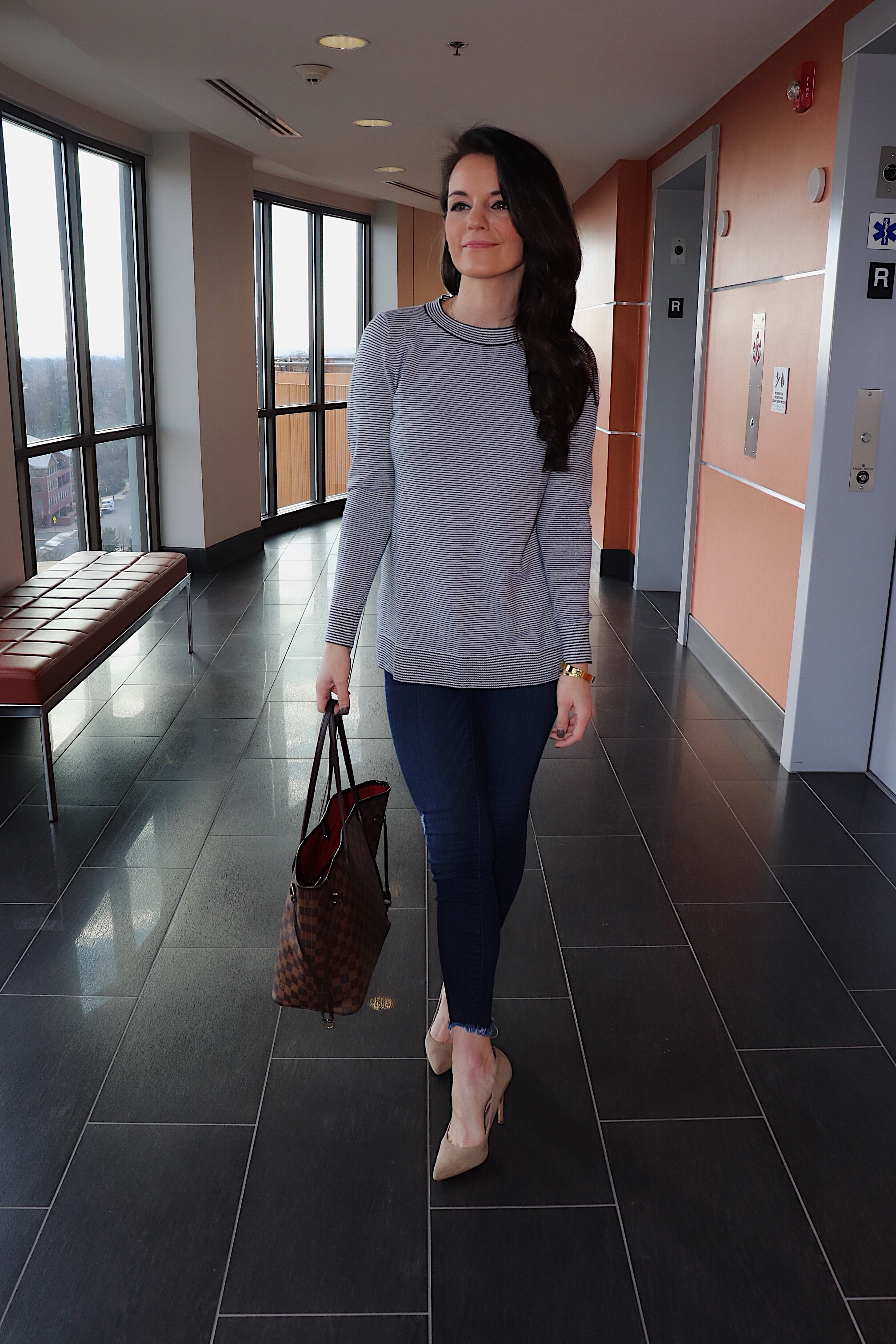 outfit details: striped sweater – jeans – cami/undershirt – heels

Happy Monday!! It's that time of the week again where we are all surviving on extra coffee coming off the high of the weekend. On Saturday, Chris surprised me with a Dyson hair dryer (insert tears of joy here). Sunday, I drove to my sisters' house, which is about an hour and twenty minutes from me, to take my niece Brianna out for her 10thbirthday. My sister and I don't get to hangout as often as we'd like, so I was thrilled when Brianna said she'd like her sister Riley and mom to come with us. Yayyyy for a girls day! We kicked it off with Starbucks, then we all got a manicure and pedicure, and ended it with a late lunch. I enjoy hanging out with my family and I cherish days like yesterday. How was your weekend?
I recently found the coziest striped side split tunic sweater that I think is just perfect for the season. It has fitted sleeves and a relaxed body. I love the shape of the sweater because it's straight down so if you have one too many tacos, one would never know! 
For sizing, I ordered down and went with XS Petite. I wanted the length to be a little shorter than a standard tunic so I went with Petite. I'm also 5'3 for reference. Under the tunic, I'm wearing a pink lace cami (sixe XXS). This cami has been a great layering piece for me so far this season and is also available in gray, white, and navy.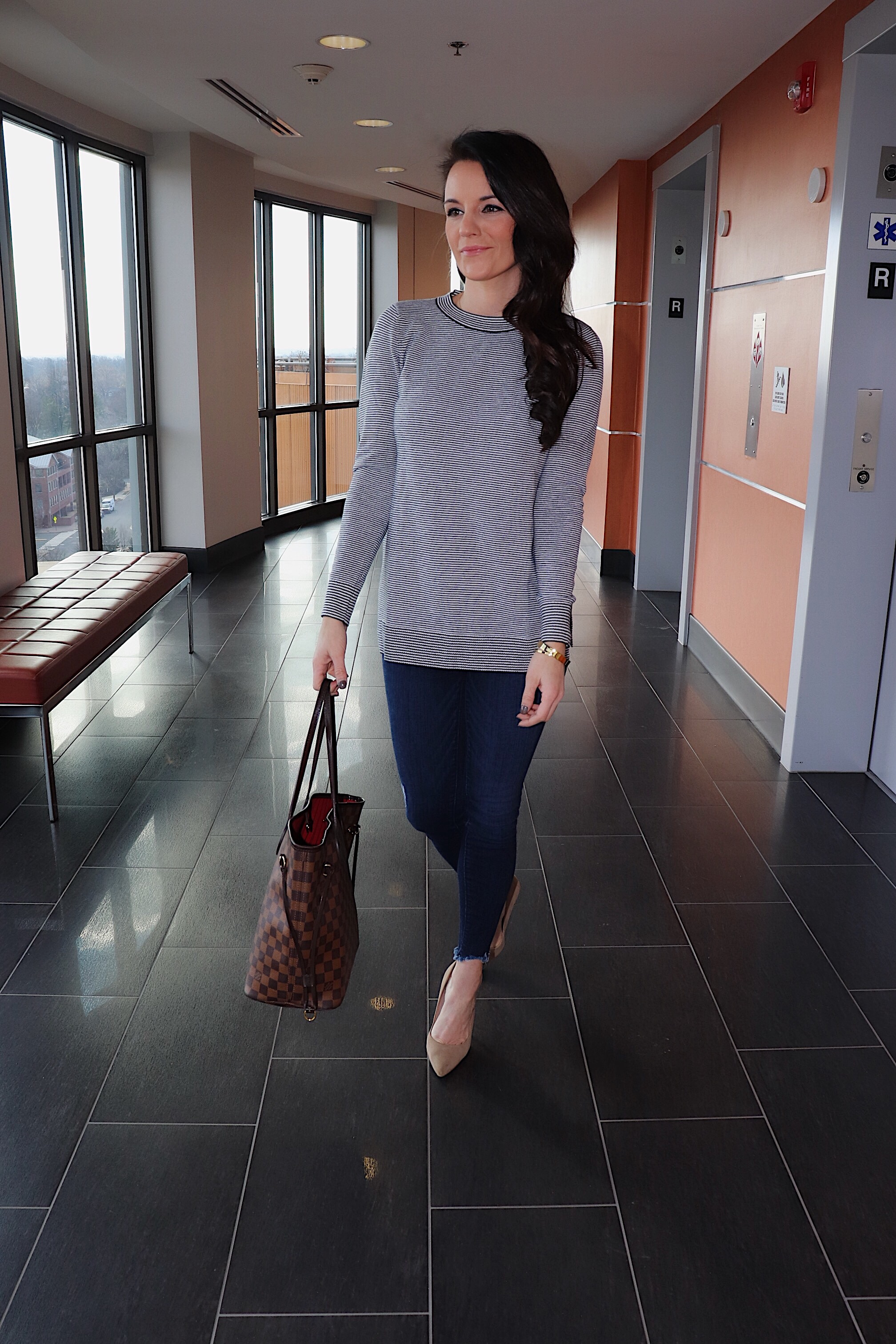 outfit details: striped sweater – jeans – cami/undershirt – heels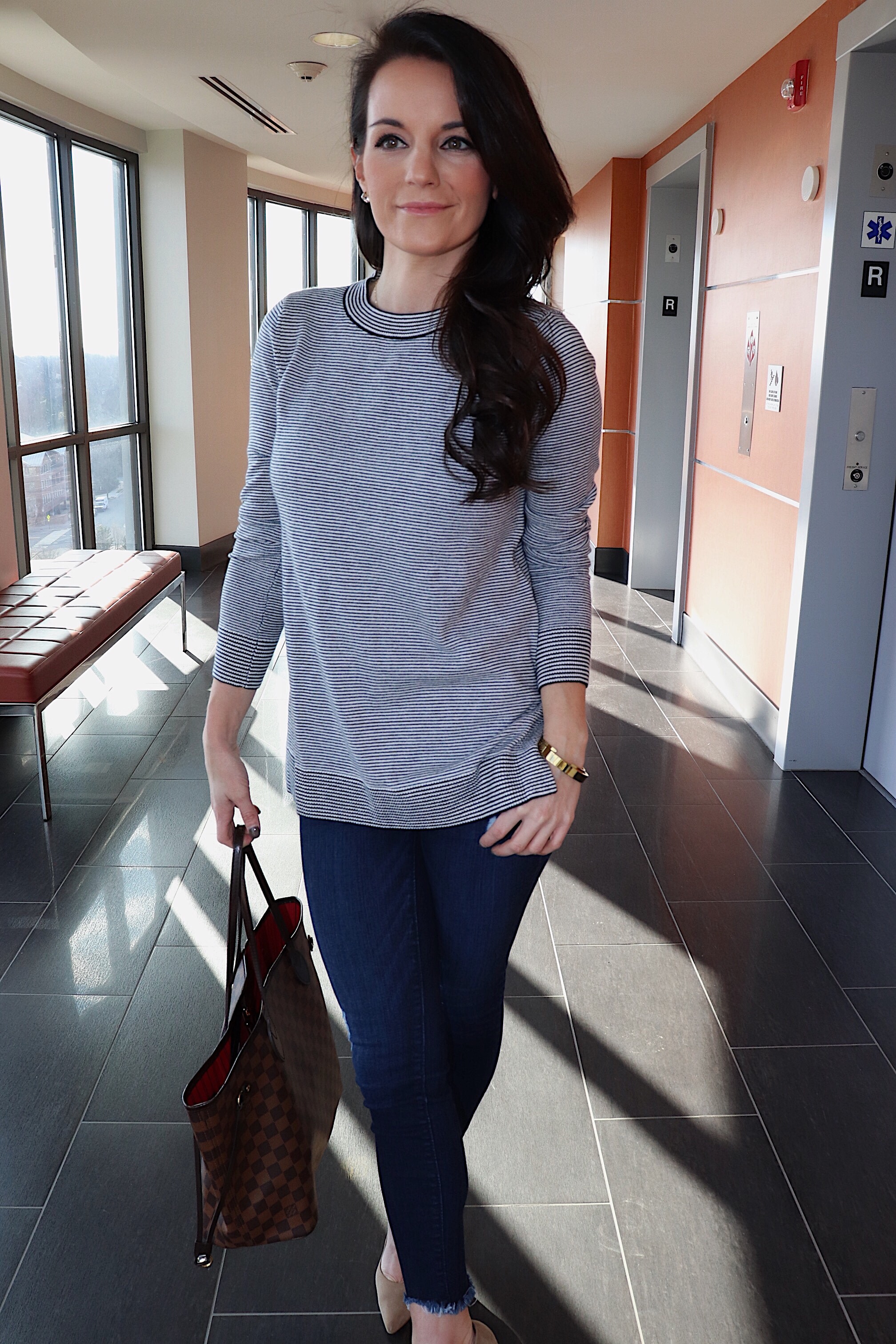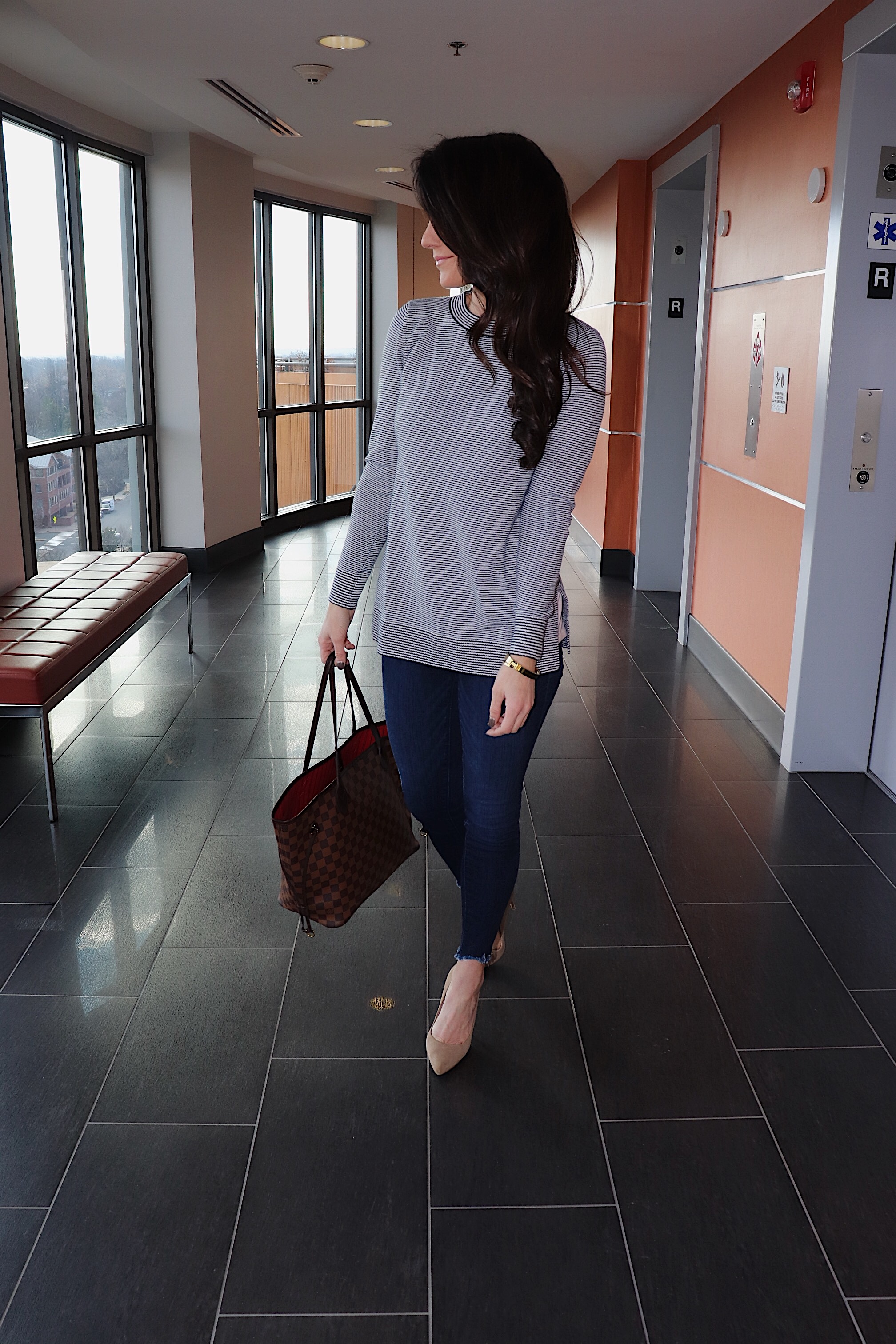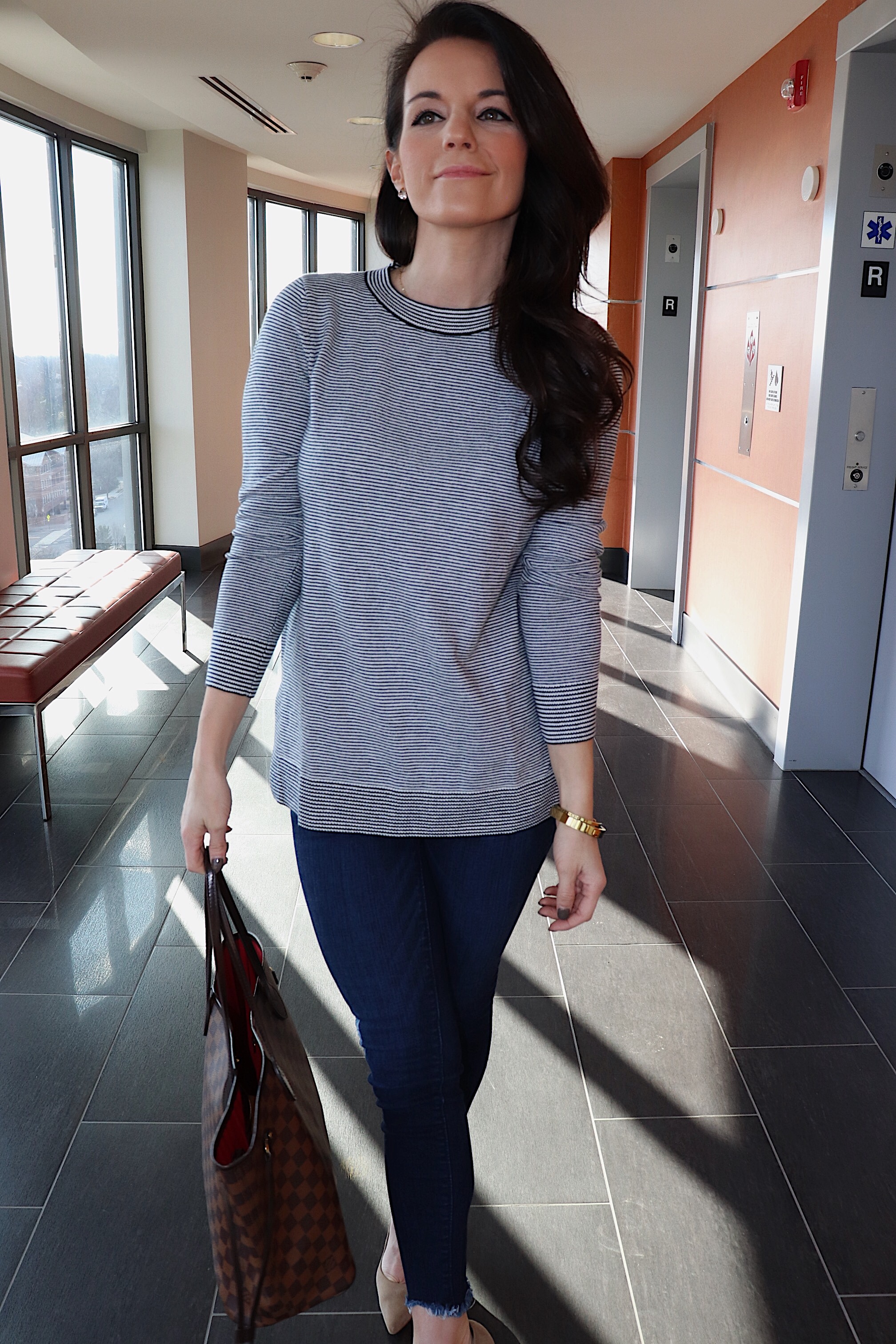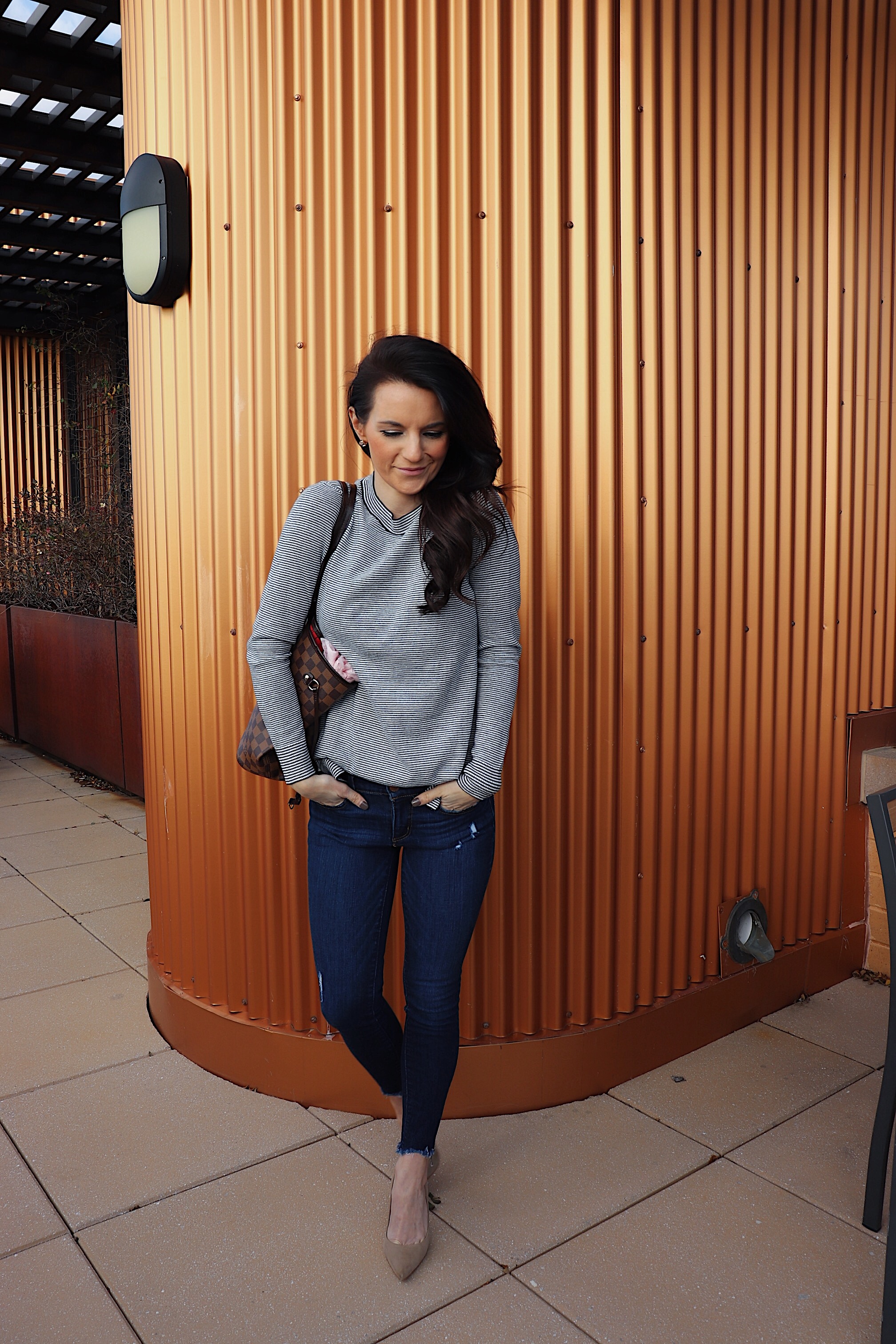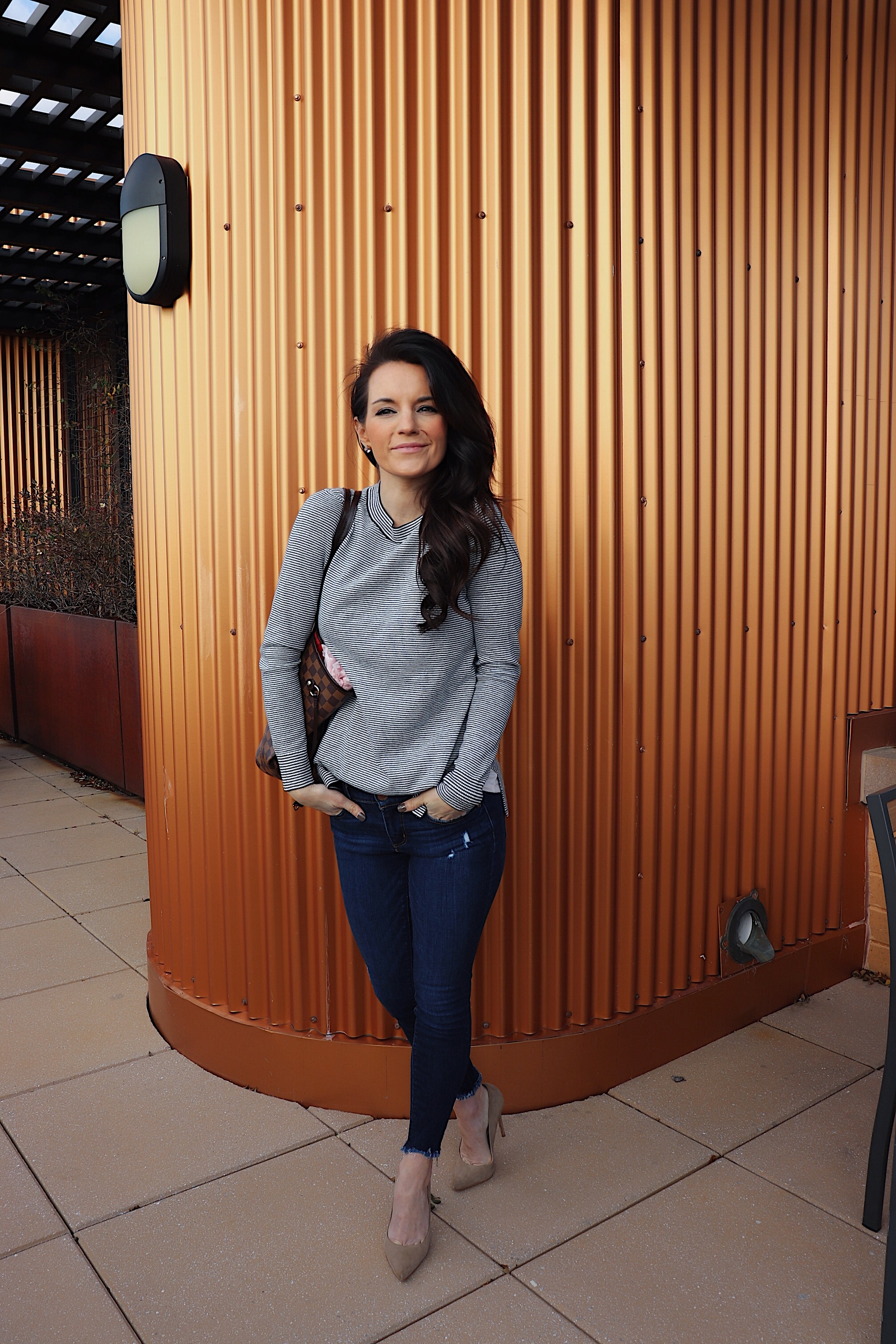 outfit details: striped sweater – jeans – cami/undershirt – heels
LOFT jeans are my absolute favorite. I buy their jeans all year round and love the different styles, cuts and colors they have to offer. I have always sized down in them because they do run a tad big. If you're between sizes, then stick with your regular size. They hold up after washing and will truly last you years – my favorite pair was a purchase from 2 years ago!
If you follow me closely on Instagram, you know that I love LOFT! Everything about their brand and mission is something I want to be apart of. Not to mention the variety and quality of clothing has me going back over and over again. If you haven't shopped with them in a while, I suggest you give them another shot!
Thanks for stopping by. Today's blog post is sponsored by LOFT. As always, all opinions are my own!