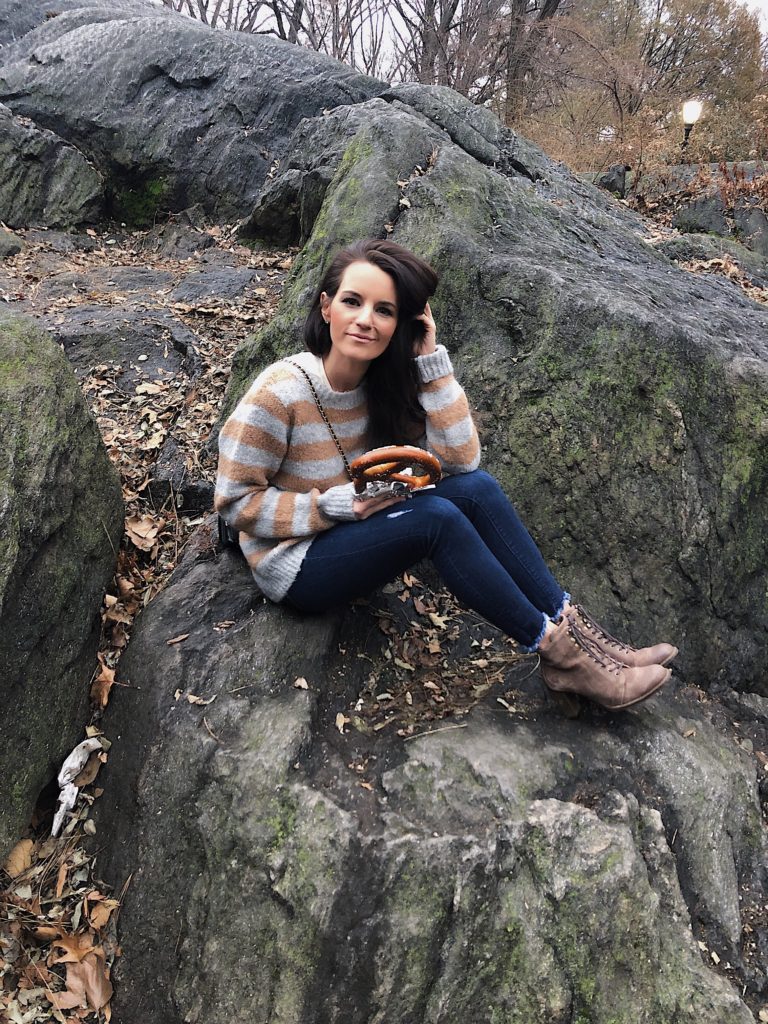 Hi Friends! As some of you saw on my Instagram stories, this past Thursday, Chris and I traveled to NYC for a long weekend vacation. NYC is hands down my favorite place to travel in December! We've been going every year since we met and each trip is always so magical. This trip was extra special because not only did we see Andrea Bocelli in concert at The Garden, WE MET HIM!!! My Christmas is now complete! Someone please pinch me. If you haven't seen him in concert, I highly recommend going. His music triggers such raw emotion on every level. I had such a fun time just walking around the city and eating everything my heart (and stomach) desired – like this massive pretzel 🙂 
Tomorrow we're traveling to San Fran for a quick one-day trip. Chris has an office there and we are headed to the company holiday party. 11 hours of travel for one night … I'm pretty sure I win the girlfriend of the year award!
On to other exciting news… LOFT is having a major sale right now- 50% OFF your entire purchase using code HOLIDAY! It's the perfect time to stock up on all your work wear & winter essentials. I wore this outfit Sunday and couldn't pass up taking photos in Central Park for this post. I wanted to wear something comfortable yet warm enough to walk around the city. This striped sweater checked off all the boxes. I tried this one on a few times before purchasing and each time I fell more in love. The cut of it makes it perfect for jeans or leggings. I love buying pieces that serve more than one purpose.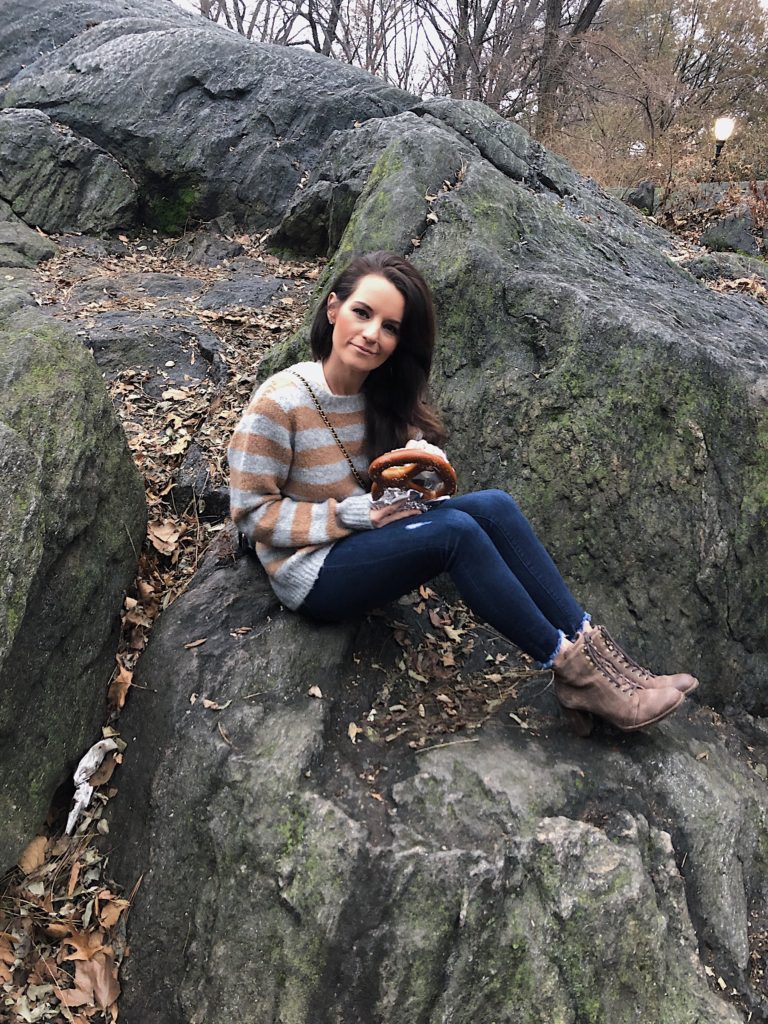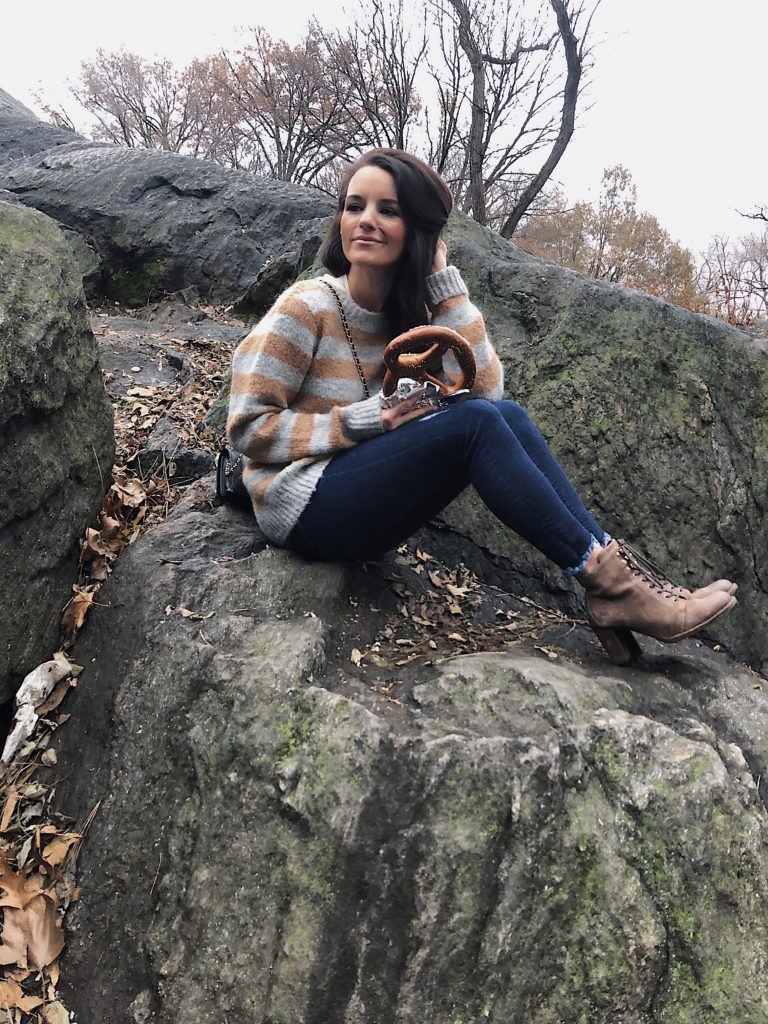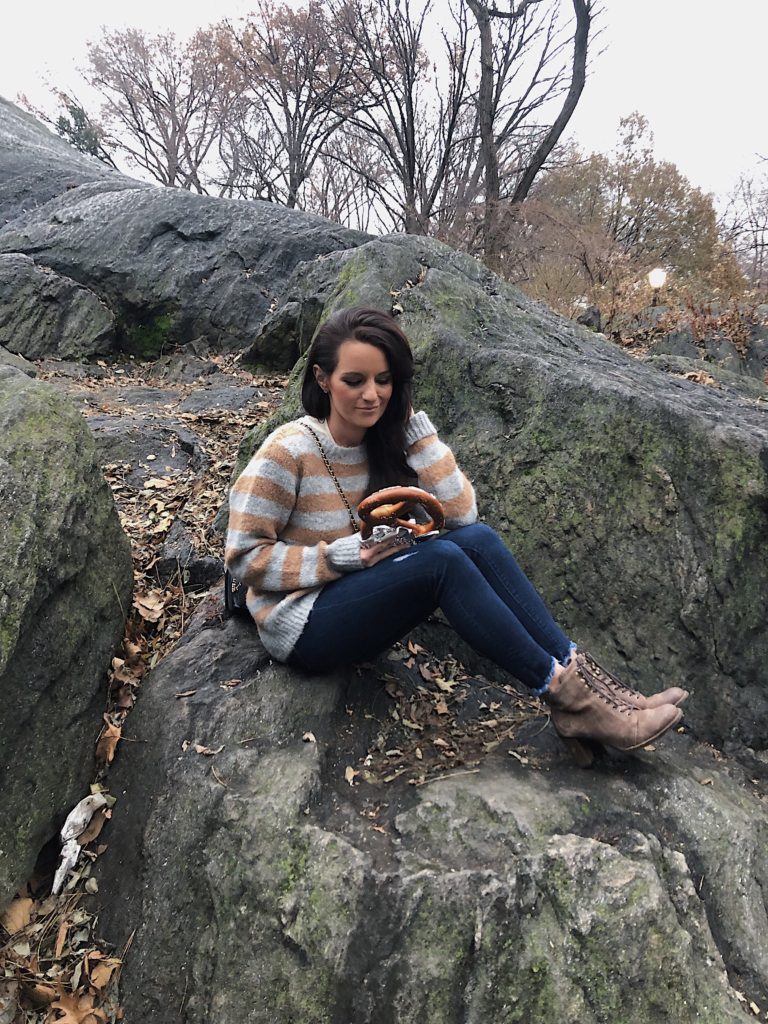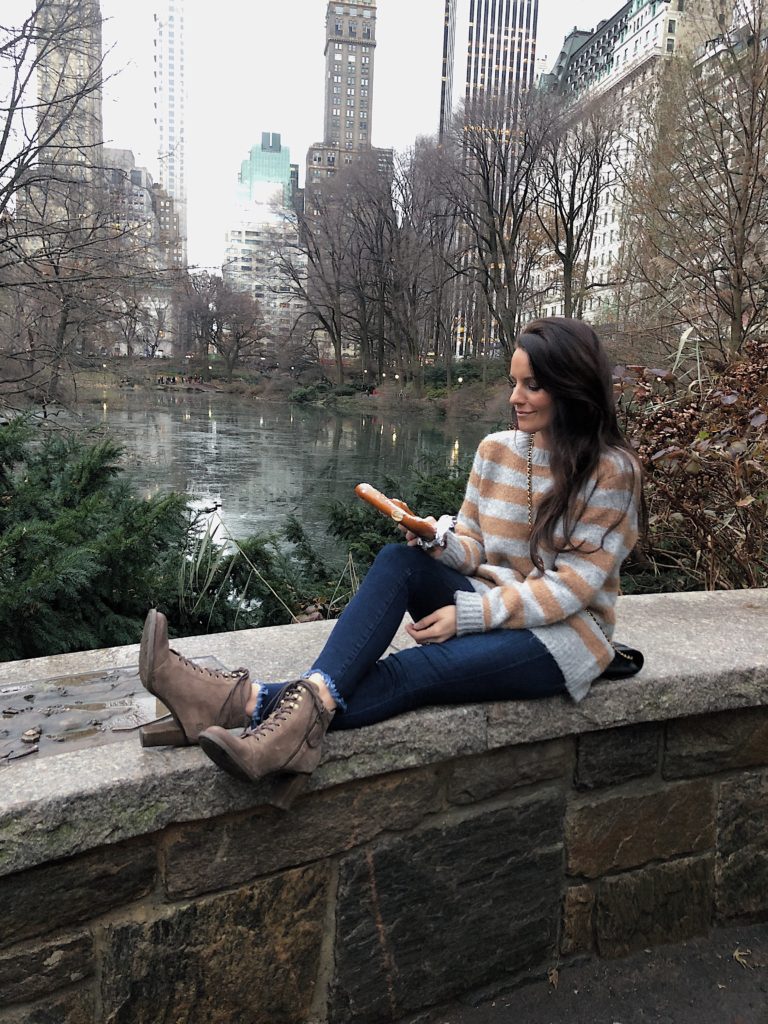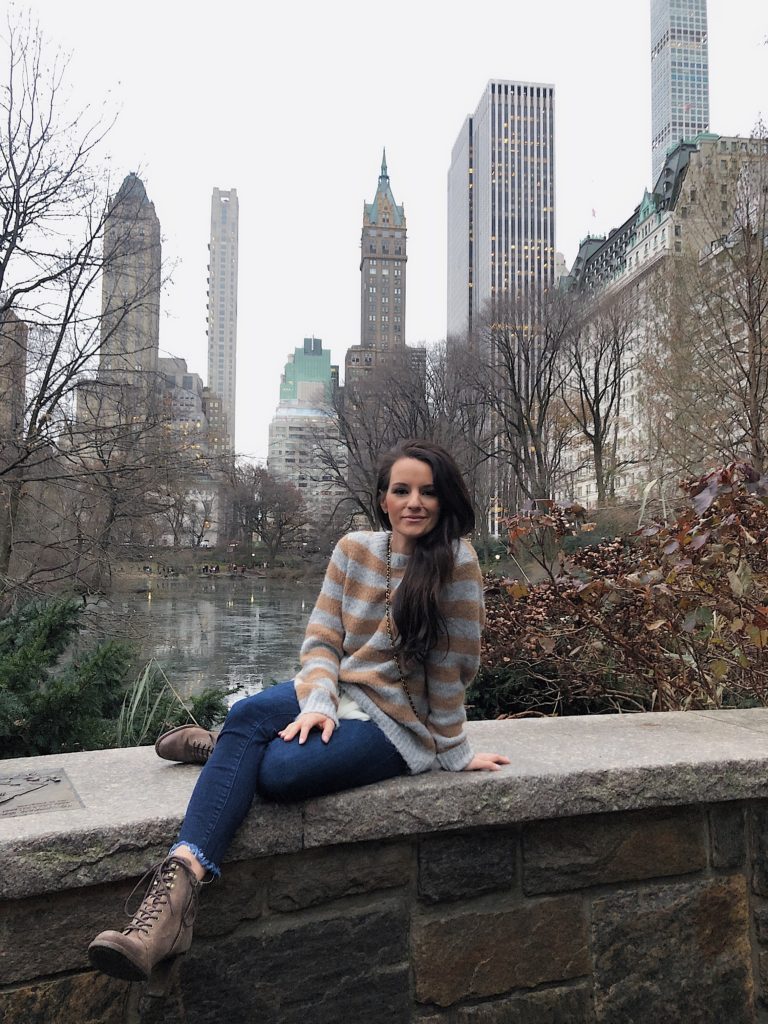 There are so many things I've been eyeing recently and can't wait to make a purchase today! Hurry…the sale ends soon and items are selling out quickly.
Here are some of my favorites from the LOFT right now:
I shared a handful of my favorites a few weeks ago – you can check that post out here! As a reminder, you can always order online and do select in store pickup avoid shipping cost. Thank you LOFT for sponsoring todays post! 
–  XO  Lisa