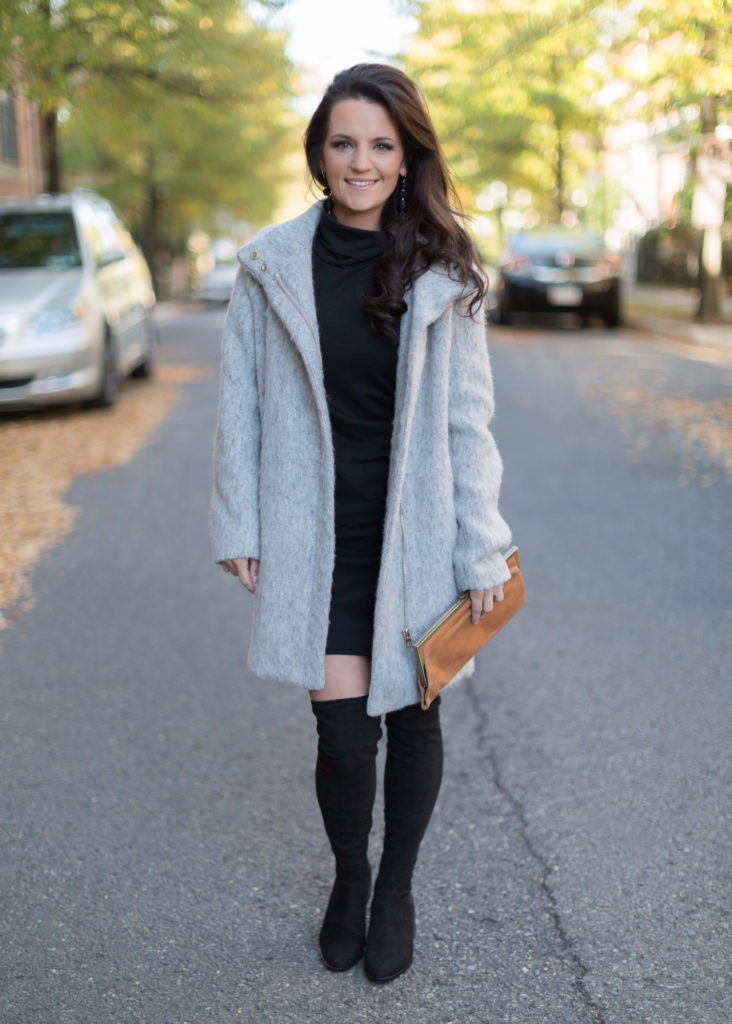 This title is making a very bold statement. The good thing is that it's true!! These Steve Madden boots are the best over the knee boots I've EVER purchased. The weather in the DC area has been all over the map lately. It was practically summer last week, and now it's cold and rainy. For today's outfit, I decided to stay warm by pairing these over the knee boots with a turtle neck black dress, and this warm gray coat.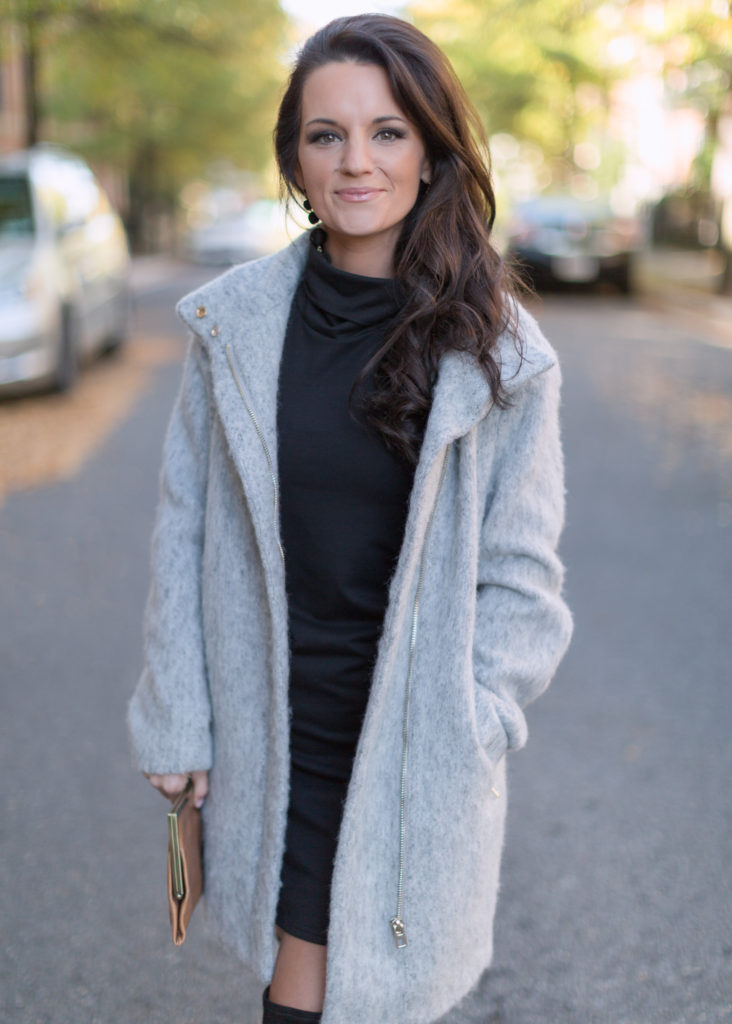 This is easily one of my favorite outfits I've worn this fall. First of all, I wear these boots SO much – they are super functional, don't bunch up at the ankle, and are very flattering. My favorite thing about these Steve Madden boots (besides them being on sale) is they are insanely comfortable. I'm talking wear-them-all-day-and-all-night-comfortable. They run true to size but if you have a wider foot, I would size up a half size. I'm wearing my normal 6.5. There is a small zipper on the back by the heel so they are easy to put on. They also come in tan and fit the same way.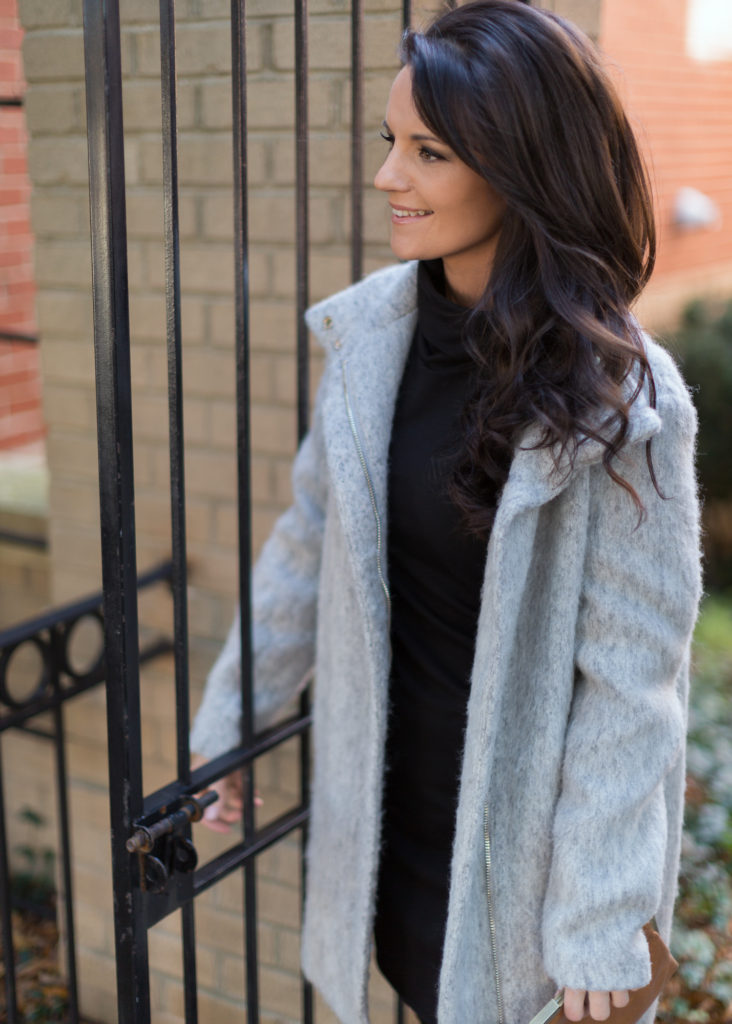 I think the reason I'm drawn to this outfit is because it's a pretty simple look – oversized coat, OTK boots, & a dress. It's an easy way to throw together a statement outfit with just a few pieces. The coat is from H&M and it's super soft and warm! Its nice and cozy, but it doesn't make me feel like I'm wearing a super heavy winter jacket. I love the bold hardware too. It gives the coat that little extra pizzazz.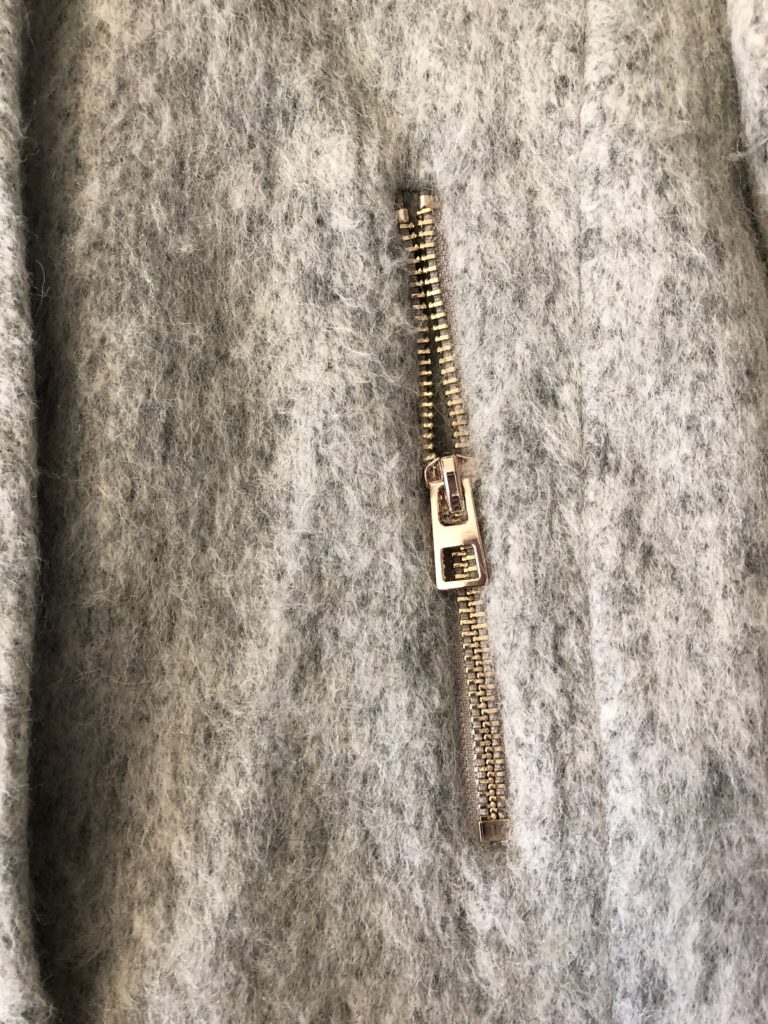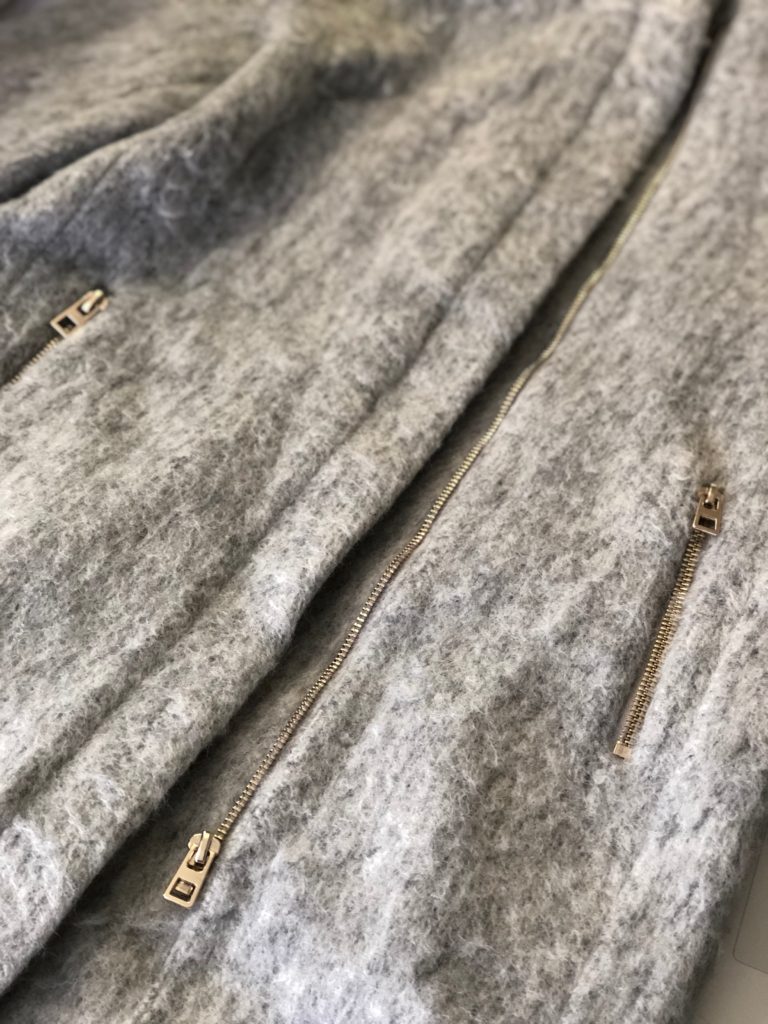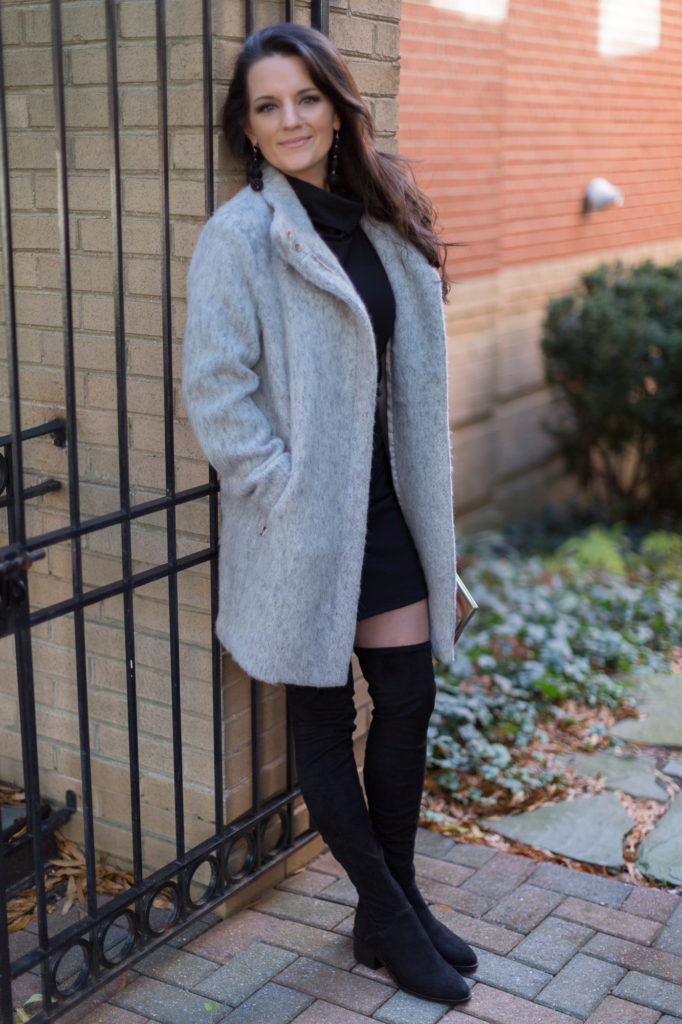 Outfit Details: